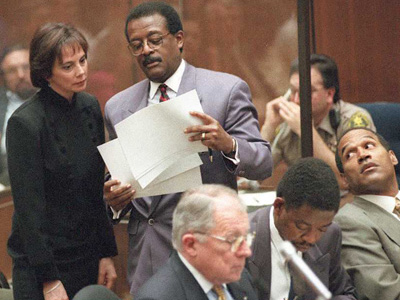 This may be every Minnesota judge's nightmare. A high-profile case, big-name attorneys who love the limelight, and a rule that allows cameras in the state's courtrooms.
That, says Hennepin County (4th Judicial District) Chief Judge Lucy Wieland, is her and her associates' visceral reaction to the idea of allowing the Minnesota media to bring cameras into court. "We talked about it at our executive committee this morning and… there's the intellectual and the visceral position," she said Wednesday. "Intellectually, we should have a pilot. We've been playing with this issue since 1983."
On Friday, Judge Wieland will be one of those testifying when the Minnesota Supreme Court Advisory Committee on General Rules of Practice holds a hearing on a request by media groups to open up Minnesota's courts. The state tried a test program years ago, in which trials could be televised or filmed if the judge and all participants agreed. It didn't work because participants rarely agreed.
"It's uneasiness. It's fear. Is it really going to advance justice? That's the O.J. Simpson factor — the sensationalism," Wieland said, emphasizing that she was speaking for herself and not for the judicial system. "What I hear the most is the concern on the impact on participants — witnesses, family members, jurors. Are they going to be impacted negatively by this sense of public scrutiny? Is this difficult experience going to be made more difficult?"
But Wieland says she was impressed by an op-ed column in the Star Tribune last October by Marna Anderson, executive director of WATCH, a court monitoring and research group focused on violence against women.
Public access to the courts is a fundamental part of a healthy democracy. Court monitoring groups around the country exercise this right daily. But for most people, recordings broadcast on the Internet and television are the closest they come to a real courtroom.

Minnesota is one of 15 states with restrictions so great that its courtrooms are, for all practical purposes, closed to cameras. An advisory committee of the Minnesota Supreme Court held a meeting in September to review a proposal to allow cameras into Minnesota's trial courts. The proposal excludes electronic media by the authority of the presiding judge and "where it is shown that the proceedings will be adversely affected."
Other states — Wisconsin, for one — have eased the fears of some Minnesota judges. Cameras are allowed in Wisconsin courts and even with high-profile cases — the Chai Vang case, for example — the TV cameras and broadcasts caused no disruption, according to the judge in the case, Norman Yackel.
"I think if there are a couple of districts interested in having a pilot program, the committee will say, 'why not?'" Judge Wieland said.
Still, has there ever been a case in Minnesota in which Judge Wieland found herself thinking, "thank goodness there's no cameras allowed in Minnesota courts?"
"The recent Larry Craig case," she said. "Just the requests for access out of the Southdale courthouse . We had two people on our staff here working non-stop for a week, plus the judge trying to set up the rules on where the cameras could be in the parking lots. It was just incredible."
Listen to the entire interview with Judge Lucy Wieland (mp3)