These are the faces behind NPR's political voices.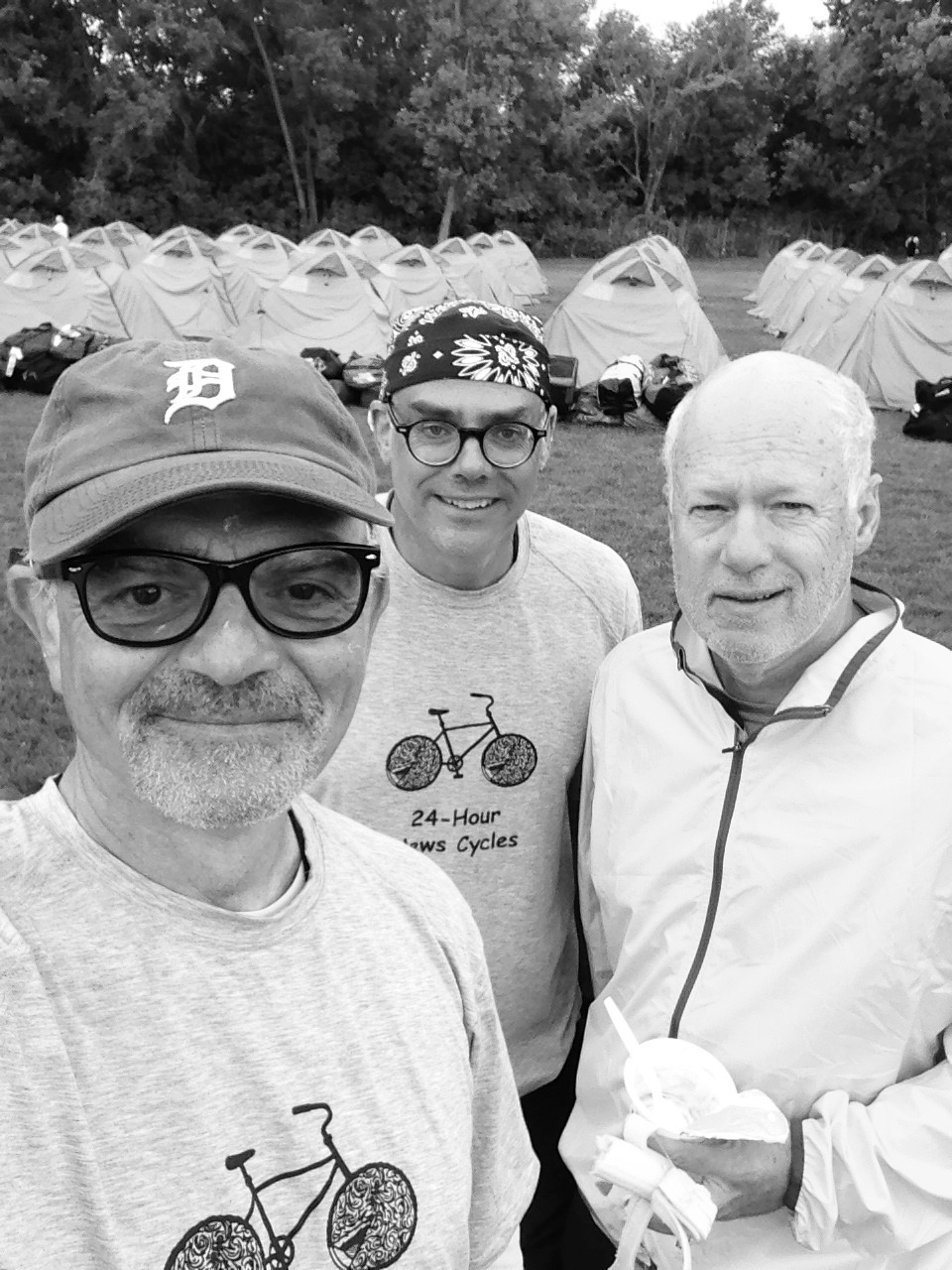 Don Gonyea, Scott Horsley and Brian Naylor are taking part in the Des Moines Register's annual bike ride across Iowa — RAGBRAI. They said they wanted to see the Iowa they missed while covering the presidential caucuses in the 2012 campaign.
You can follow their exploits on their Tumblr page. They also stopped to camp at Des Moines this week where Iowa Public Radio caught up with them.
"People are nice," they reported.
This is a big deal for the small towns along the route. And they pull out all the stops. Ladies and gentlemen: We give you Iowa.
The bike ride wraps up this weekend in Fort Madison.