It's hard to know how to feel about the big story surrounding this photograph: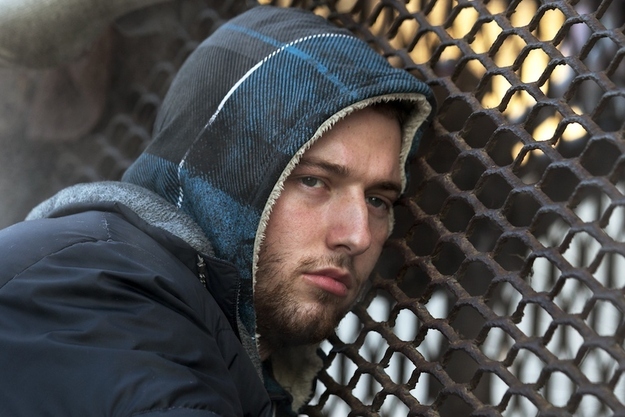 It's the type of picture that photographers take when they get the assignment to go out and shoot pictures of the cold weather. There's always homeless people around, trying to stay warm.
This homeless person, Nicholas A. Simmons, 20, of Greece, N.Y., was claimed by his family. He'd left home on Christmas and the family didn't know where he was until they saw the story in the newspaper.
It's a good story but not a happy ending yet. He's got problems and isn't doing well, and his family's struggle is beginning anew: Figuring out how to get him the help he needs.
But there were others huddled around that steam grate, too, and they're still out there, presumably. Nobody has claimed them.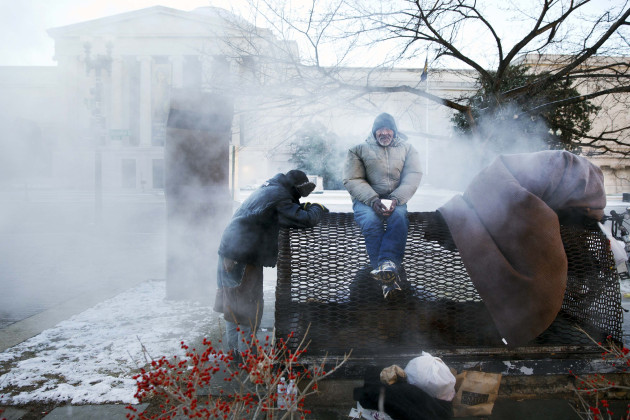 Homeless people in the nation's capital isn't anything new. We've seen it before, but we're still mindful that it occurs within blocks of some of the most opulent and powerful lifestyles on the planet.
At Forbes.com, writer Dan Diamond has seen the pictures and asked around to see what people like him — and us — can do:
"It's a good question that doesn't have an easy answer," my friend Graham McLaughlin told me on Saturday. Graham runs the corporate social responsibility program at the Advisory Board Company — where I work, too — and we talked about the trade-off of providing immediate relief that might enable the homeless to stay on the street. That's why getting the homeless into a program or shelter that has expertise in supporting them, in the short and longer term, is so crucial, Graham said.

And while that can feel insufficient, "without making a long-term commitment to support someone, it's hard to do much more," he said.

"Play the long game," agrees Harold Pollack, a professor at the University of Chicago and one of the nation's experts on poverty and public health.

"Contribute to a good organization that works with severely poor people in your area."