A dog tale in Minneapolis has legs.
A Powderhorn neighborhood woman has taken a dispute with the United States Postal Service to the Internet. At issue is the agency's reaction to an altercation between Alicia Patrick's Coton de Tulear named Nano, who somehow slipped the leash, and a mail carrier, who says the dog jumped up and bit her.
Minneapolis Star Tribune columnist Jon Tevlin brought the matter to his readers' attention this week.
While meeting with Animal Control, Patrick agreed to get training for Nano and to keep the dog on a short leash. She also told the Powderhorn Post Office that she would keep her dog inside whenever a delivery was made.
However, without notice, mail delivery was stopped to the entire building on June 11. Patrick's neighbors have had to pick up their mail at the post office for two weeks.
A post office manager eventually notified residents that they had two options: Get a P.O. box or get rid of Nano. So Patrick either has to move out and lose two months' rent, or euthanize her dog. (Her agreement with Animal Control forbids her from giving the dog away.)
With facts of the case in dispute, Nano's owner has created a blog and is challenging the application of the Postal Service's dog bite rules.
First, let me acknowledge something – after any incident involving your dog, the reaction seems to be to protect and deny.
I'm not that gal.
I'm the person who accepts responsibility immediately and then works to resolve things. So, keep that in mind as you read through this story.
The Postal Service takes dog bite threats seriously. According to figures it released last month for National Dog Bite Prevention Week, Minneapolis ranked 11th in the country with 32 dog bites reported in 2013. In total 5,581 postal employees were attacked by dogs that year.
The Internet being the Internet, there's a meme for that.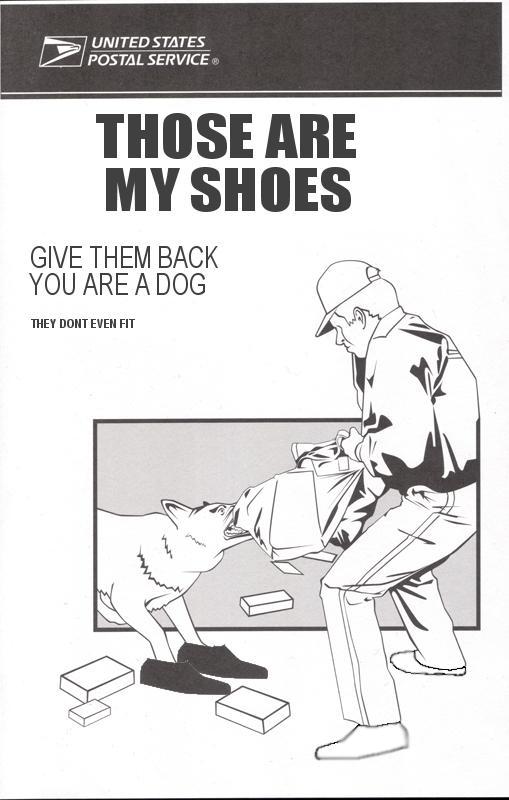 The concern goes beyond the Postal Service. The Centers for Disease Control and Prevention says that nearly 4.5 million Americans are bitten by dogs each year, half of these are children. One in five dog bites results in injuries serious enough to require medical attention.
(H/T Jessica Horwitz)