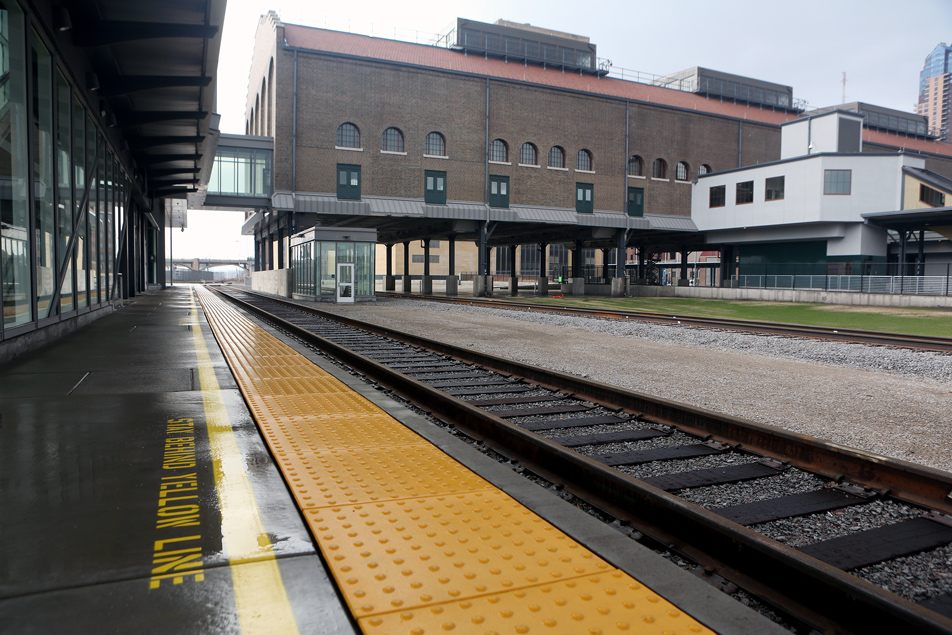 We know the Empire Builder has a tough time being on time. Geez, it showed up late on its second trip into St. Paul's remodeled Union Depot.
We just didn't realize until today how bad it's become.
The Washington Post put together a jarring look at the state of Amtrak's on-time performance, which was apparently not great over the Fourth of July weekend. The Post's map shows the Empire Builder made it on time to its endpoint "only 21 percent of the time in the past year," the worst of Amtrak's interstate routes.
Not good, but we pretty much know why: oil.
Crude rules the rails right now. The number of rail cars running oil has skyrocketed and North Dakota and the Bakken oil fields have accounted for the "vast majority of new rail crude oil originations," according to the Association of American Railroads.
That dynamic won't be changing anytime soon. Oil deliveries are trumping foodstuffs right now, so forget Amtrak passengers.
In March, MPR News reporter Dan Gunderson wrote how farmers and elevators were fuming at costly grain train delays.
BNSF blames delays on winter weather and significant increases in rail traffic hauling containers, trucks, coal and crude oil from the booming Bakken oil fields in western North Dakota. It declined an interview request, but in an email exchange said it's added 250 locomotives in the past two months and will buy another 125 to help move more cars. It also said it plans to hire 5,000 new employees this year.
So BNSF is trying. But it also sounds like we'll be taking the "over" on the over/under on when the Empire Builder will arrive.