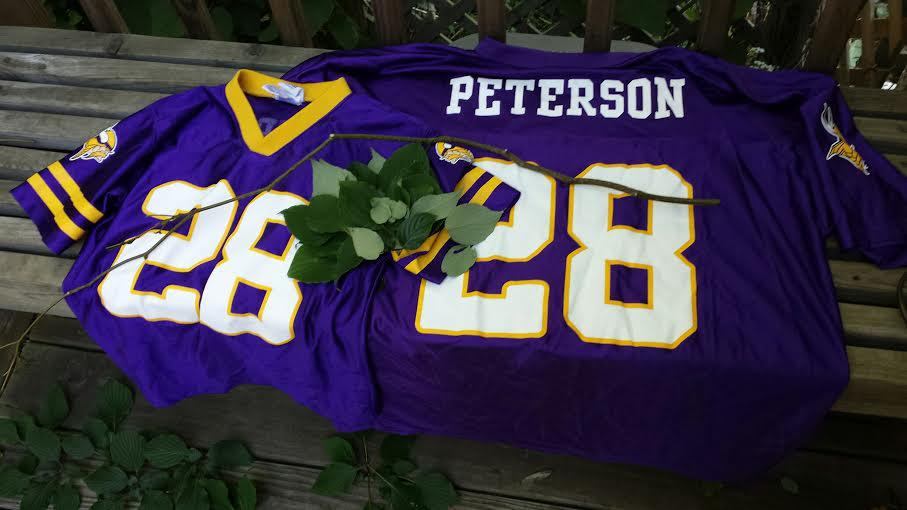 This one isn't that hard to figure out, is it?
The Vikings announced today that Adrian Peterson will play on Sunday and they were shrewd enough to provide plenty of cover for their explanation of why a guy who acknowledged already to investigators that he beat his kid with a switch should be representing the team on Sunday: the Constitution.
To be clear, we take very seriously any matter that involves the welfare of a child. At this time, however, we believe this is a matter of due process and we should allow the legal system to proceed so we can come to the most effective conclusions and then determine the appropriate course of action.

This is a difficult path to navigate, and our focus is on doing the right thing. Currently we believe we are at a juncture where the most appropriate next step is to allow the judicial process to move forward.
That's a statement the Vikings could have made at any time over the weekend. Instead they floated the rumor that they were at least considering cutting or trading Peterson. Then they ruled out cutting him but kept the rumor alive that he'd be traded. That's how much they care about child abuse.
Instead, they'll just play him as if nothing had happened.
Due process? The Vikings didn't care about due process when they cut A.J. Jefferson last fall, hours after he was arrested for domestic violence.
The judicial system being what it is, Peterson isn't going to go on trial for his actions anytime soon — that won't come until well after the season if it comes at all. By then, Peterson will be 30, his career will be in decline — if it isn't already — and the Vikings can sever ties with him and still come out looking like child abuse is their overriding concern.
"They value common decency over winning," New York Daily News columnist Gary Myers wrote a few days ago about the Vikings. "If (NFL commissioner Roger) Goodell doesn't suspend Peterson, the Vikings should deactivate him every week."
Urp.
In their statement, the Vikings said they made today's decision after plenty of meetings and apparent soul-searching, but they didn't say they made it with any input from the commissioner, in whose office they have now rolled the grenade.
Goodell is under plenty of pressure because of his botched handling of Ray Rice, the former Baltimore Ravens star who clocked his fiancee-turned-wife in a hotel elevator.
It's true, Peterson hasn't been convicted, but he doesn't have to be in order to be suspended by Goodell.
But the league might simply be too tone deaf already to understand that most people understand what the Vikings are up to.
Any questions? Other than the obvious one, of course…
Update 1:48 p.m.: Peterson: "I am not a child abuser."
— Adrian Peterson (@AdrianPeterson) September 15, 2014