While appearing to be somewhat contrite, the New York Times writer responsible for the great grape-salad scandal of Thanksgiving 2014 is doubling down.
David Tanis — he's originally from Ohio, by the way — posted on Facebook that he's heard all the complaining from flyover country in reaction to the Times' article listing the predominant Thanksgiving dish by state, and you're all wrong, he suggests.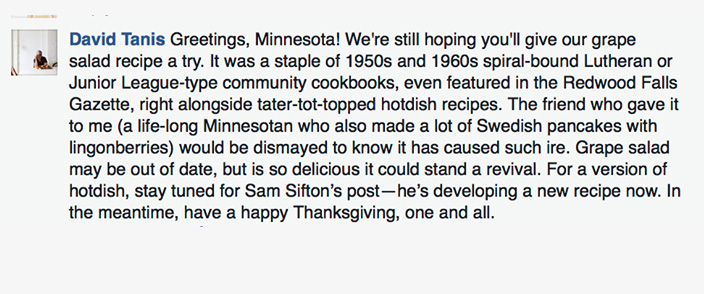 See? Some cookbook in Redwood Falls. Boom, you know-it-all Minnesotans!
The situation is beginning to sound like another recent journalism fail in these parts — an obviously wrong story and a news organization refusing to acknowledge the obvious.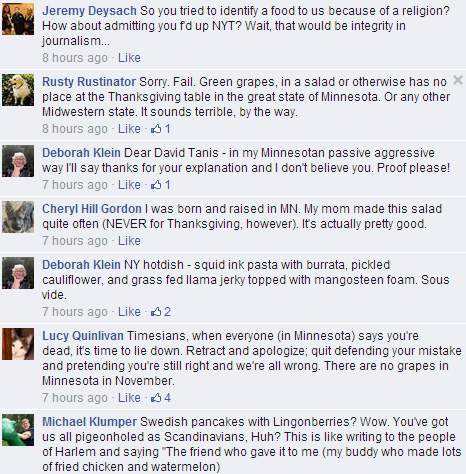 Related: The Top Ten Most Typical Minnesotan Thanksgiving Dishes (Mpls.St.Paul Magazine).