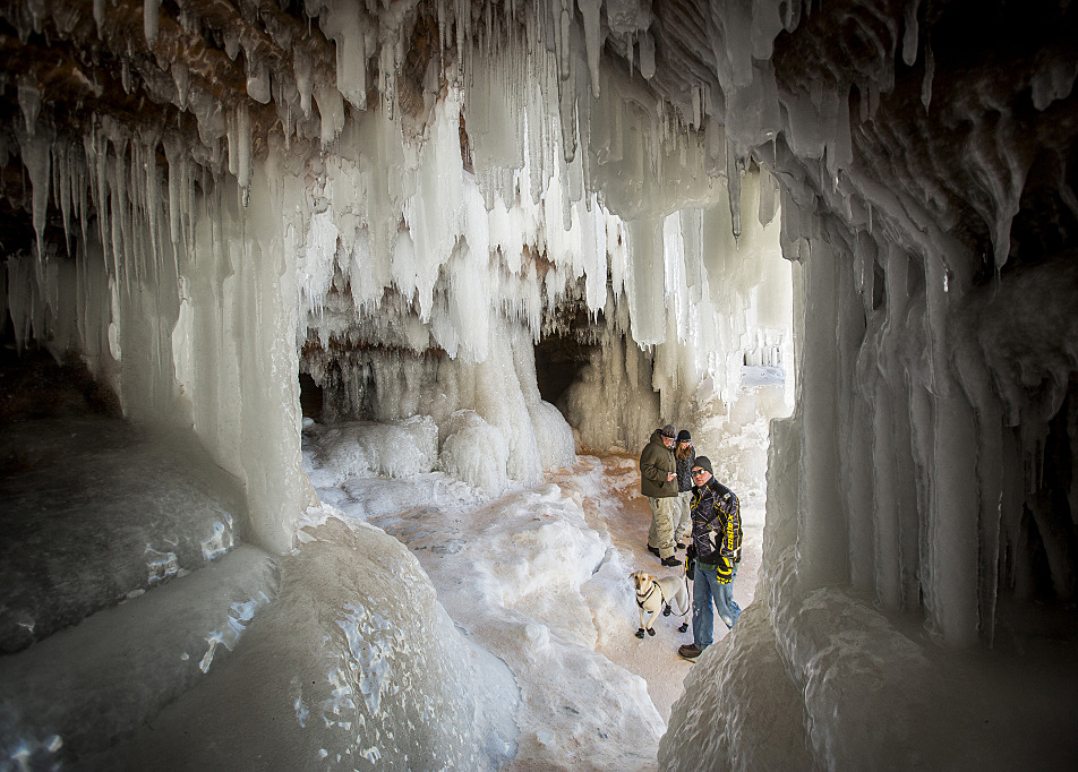 The chances are dwindling that the ice caves on Lake Superior will be available to you this year.
The Duluth News Tribune reports Lake Superior is being obstinate with its ice.
There is ice in the caves, but it's new ice, just four or five days old. (Parks official Chris) Smith described parameters that need to be met before the park will allow for on-ice exploration. The ice, he said, needs to be thick enough, which it's currently not, and needs to be locked in among some of the islands and certain points on the mainland.

"It needs to be stable enough so that wave action created by wind doesn't peel it out right away," said Smith, who would not let even his fellow park rangers check the ice Tuesday because "it's just not there yet."

This is the third time ice has infiltrated the caves so far this winter, but each other time "it's blown right back out," Smith said.
This year, the National Parks Service was prepared to charge $5 apiece for the mile-long walk on the frozen lake to the caves. But it hasn't collected a dime.
There's still a chance. Fifty percent of Lake Superior is ice covered, down significantly, though, from this time a year ago when it was almost entirely frozen.