That which threatens to kill us can sure be beautiful.
This is video sweeping the Intertubes today, said to be yesterday's eruption of the Calbuco volcano in Chile.
A nearby city is being evacuated, but not before residents get some gorgeous video.
The volcano hasn't erupted in 42 years.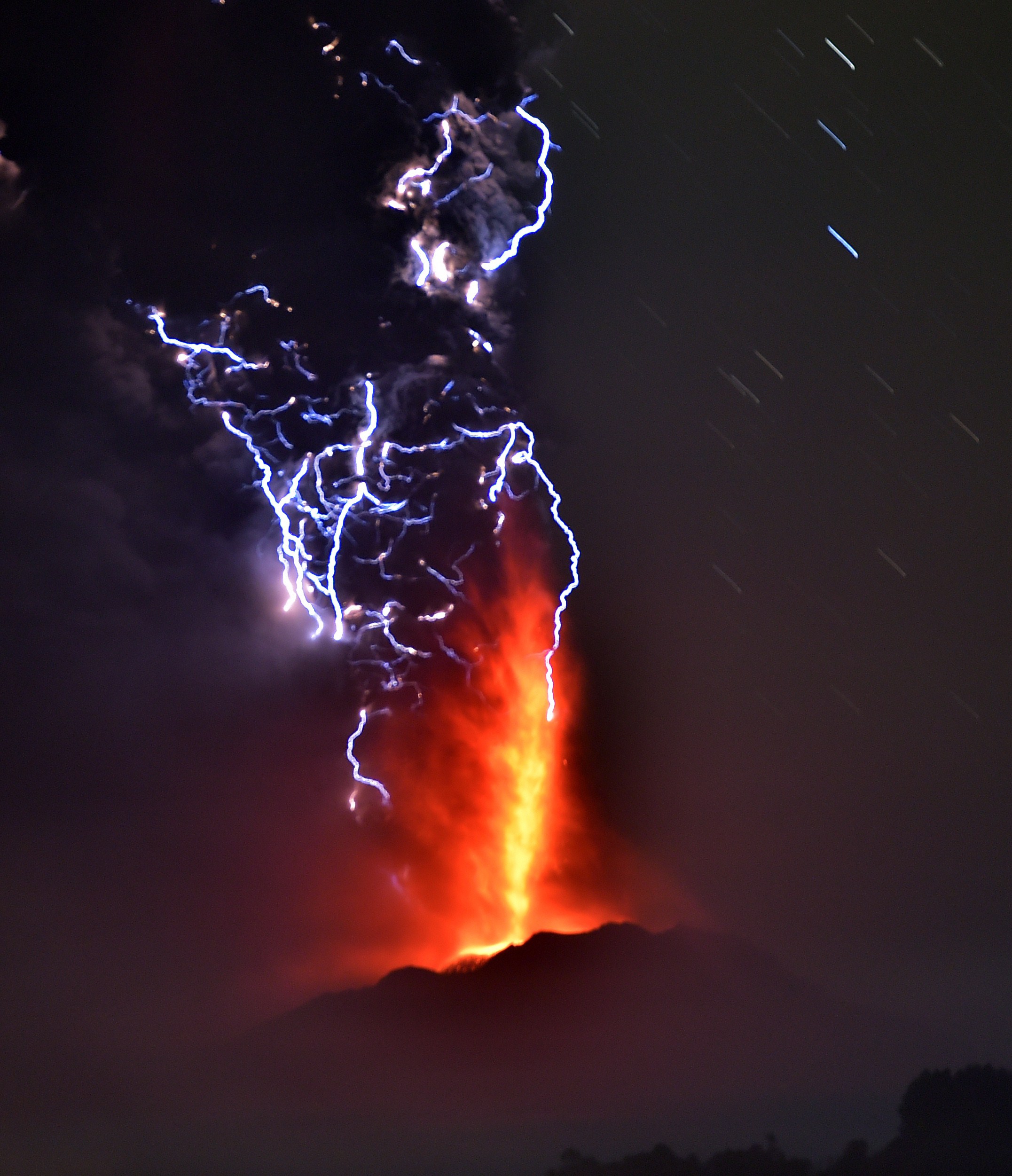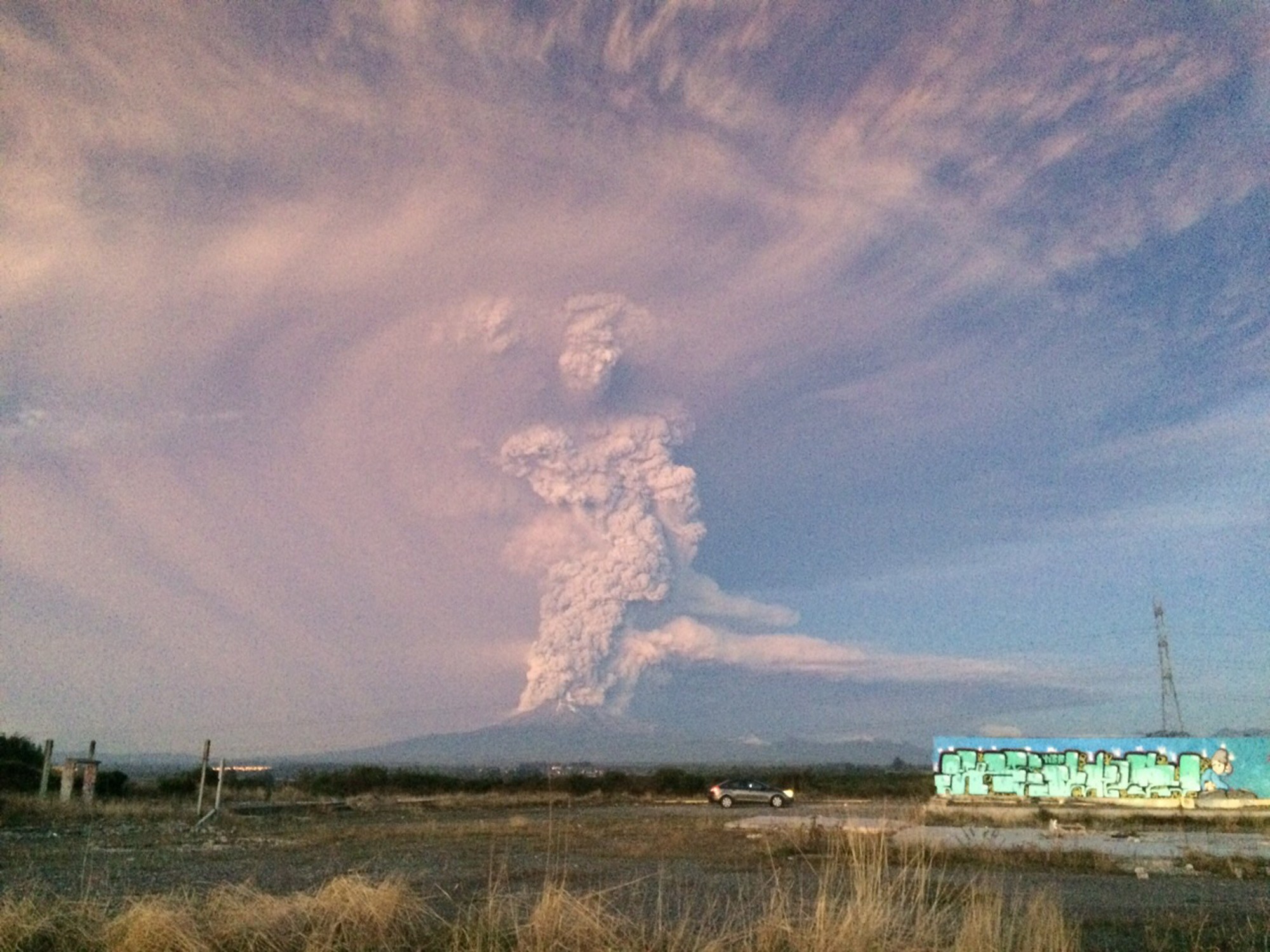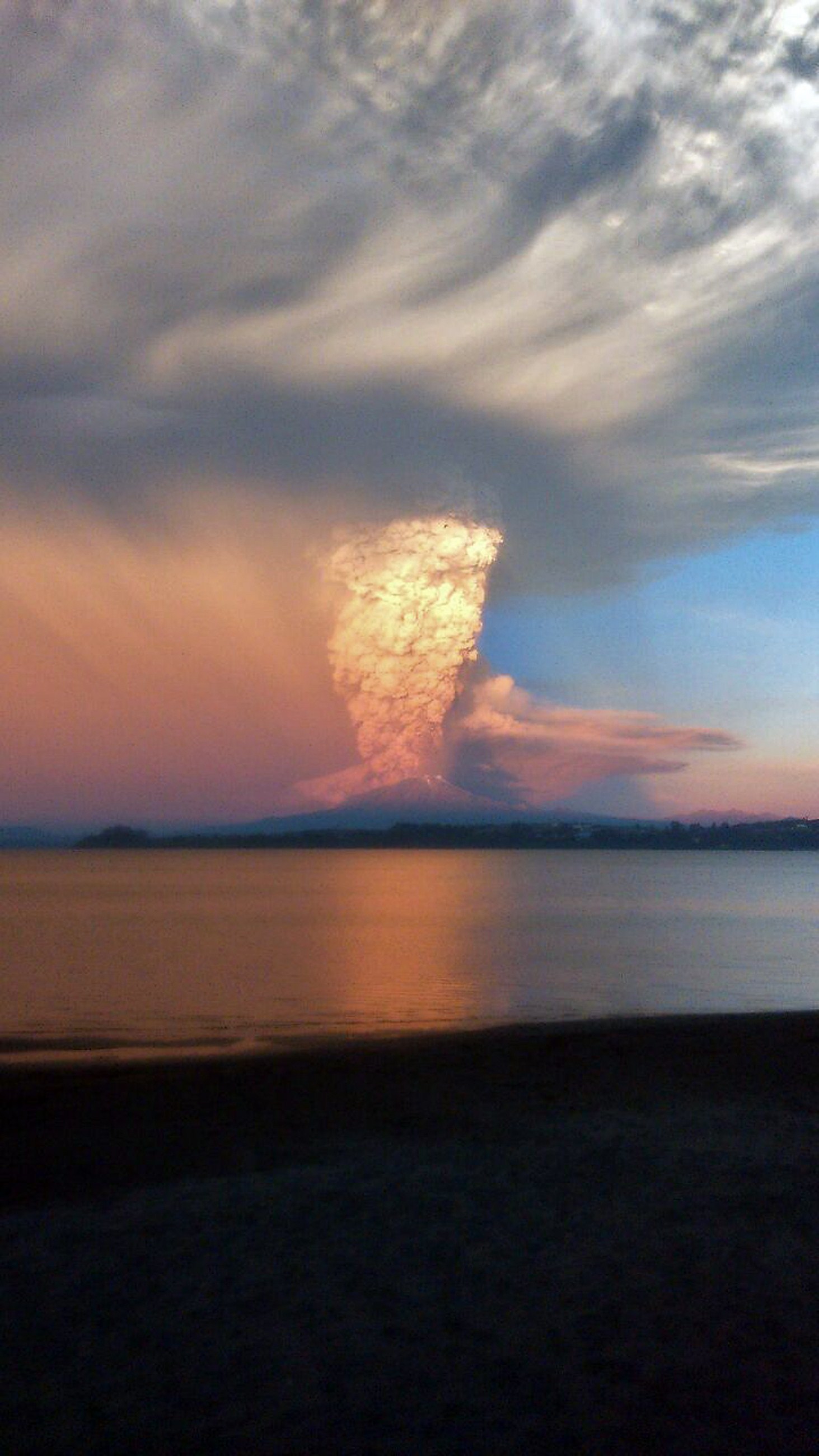 What makes the lightning? It's hard to study, according to Discovery News.
Volcanic lightning, the researchers hypothesize, is the result of charge-separation. As positively charged ejecta makes its way skyward, regions of opposite but separated electrical charges take shape. A lightning bolt is nature's way of balancing the charge distribution. The same thing is thought to happen in regular-old thunderstorms. But this much is obvious, right? So what makes volcanic lightning different?

Since 2007, a small handful of studies have led to the conclusion that there exist at least two types of volcanic lightning – one that occurs at the mouth of an erupting volcano, and a second that dances around in the heights of a towering plume. Findings published in a 2012 article in the geophysics journal Eos reveal that the largest volcanic storms can rival the intensity of massive supercell thunderstorms common to the American midwest. Still, the source of the charge responsible for this humbling phenomenon remains hotly debated.

One hypothesis, floated by Thomas' team in 2007, suggests that magma, rock and volcanic ash, jettisoned during an eruption, are themselves electrically charged by some previous, unknown process, generating flashes of electricity near the volcano's opening. Another holds that highly energized air and gas, upon colliding with cooler particles in the atmosphere, generate branched lightning high above the volcano's peak. Other hypotheses, still, implicate rising water and ice-coated ash particles.