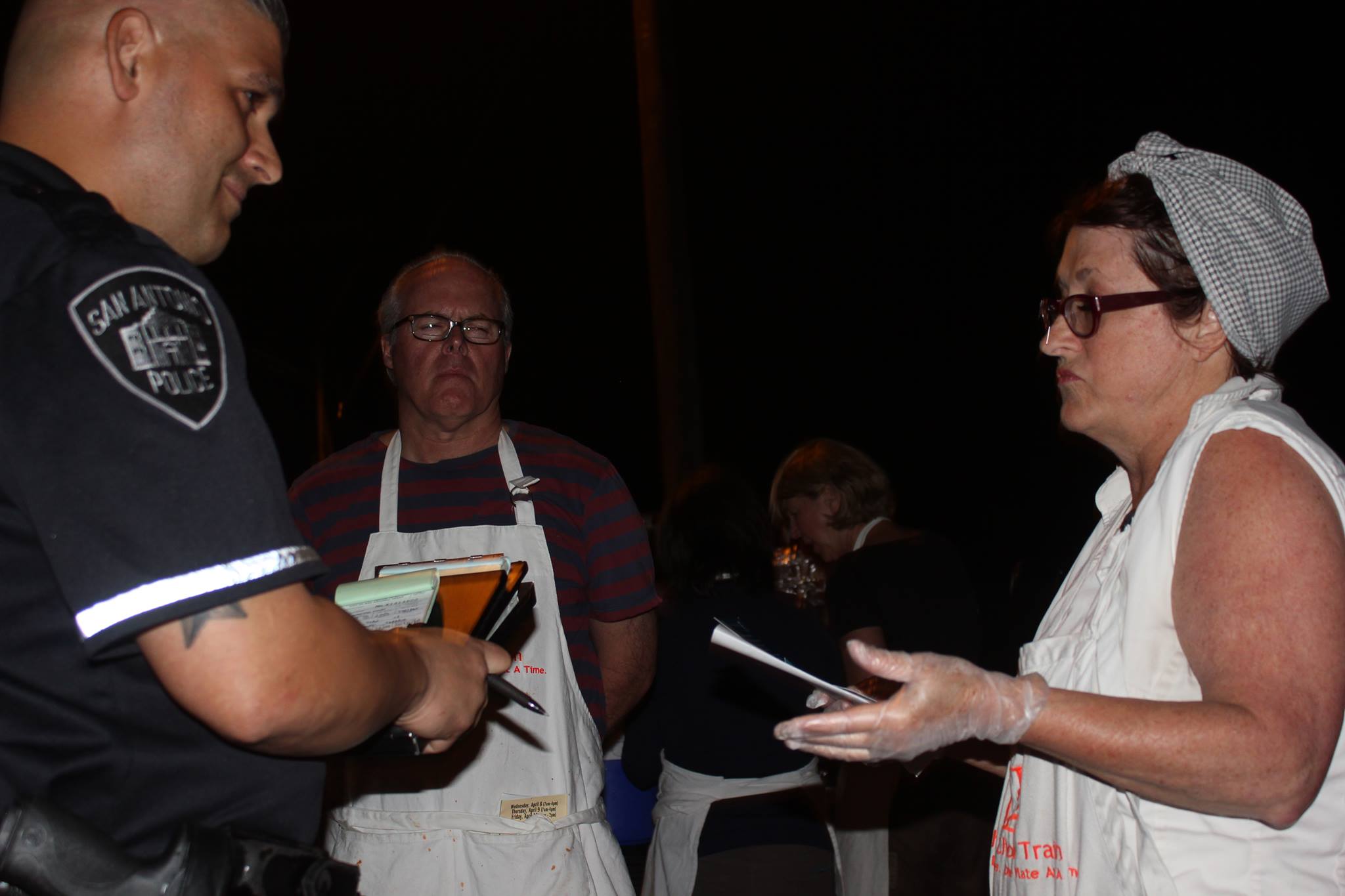 A chef in Texas is considering challenging the law that earned her a ticket for feeding the homeless.
Joan Cheever has a non-profit food truck and every Tuesday for about a year, she feeds the homeless near a park in San Antonio.
Last week she got a ticket because it's against city law, according to News 4 San Antonio.
She claims the law violates her religious freedom.
"One of the police officers said, 'Ma'am, if you want to pray, go to church,' And I said, 'This is how I pray. When I cook this food and deliver it to the people who are less fortunate," Cheever said.
This week, she was back feeding the hungry, Texas Public Radio reported.