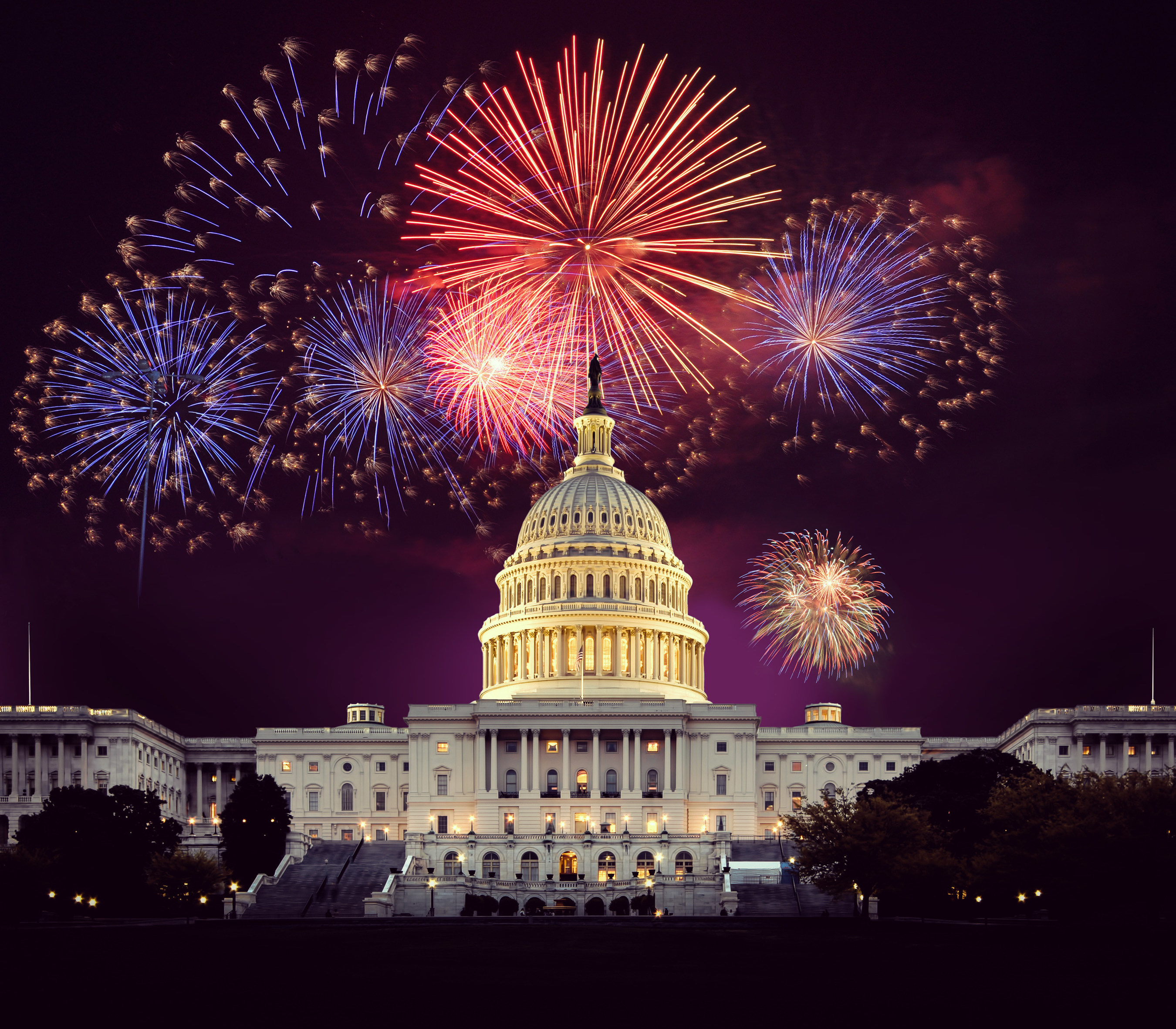 From the Department of Nothing is Sacred:
A new study (pdf) from the National Oceanic and Atmospheric Administration claims that Fourth of July fireworks increase pollution by 42 percent, the Washington Post reports.
The study, using data from air monitoring stations (including the Twin Cities) over a 14 year period, found the concentrations of "fine particulate matter" on July 4 peaked around 10 p.m., and didn't drop until noon the next day.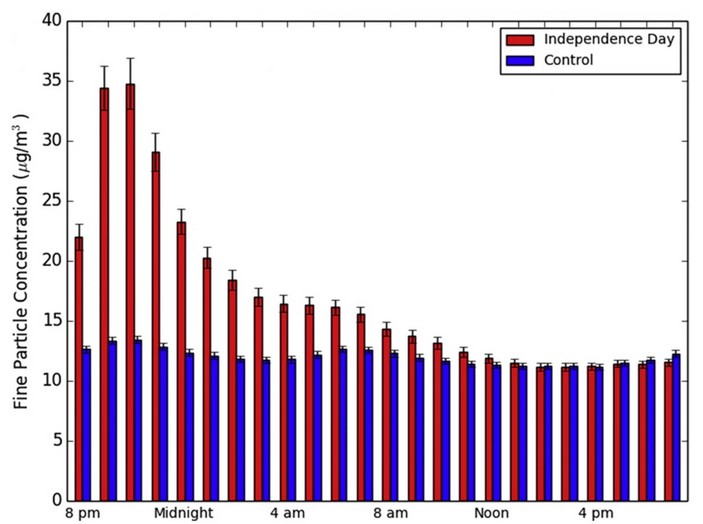 "The study is … another wake up call for those who may be particularly sensitive to the effects of fine particulate matter," said Dian Seidel, study lead author.
The worst area appears to be the District of Columbia, where fireworks caused a 400 percent increase in pollution, according to the study. (Update: DC is not the worst area. The percentage increase was high, but the actual particulate matter reading was relatively small — below EPA standards, in fact. The amount of pollution was much higher in other areas.)
The study also found that the amount of pollution doesn't seem to be affected by whether July 4 falls on a weekend (as it does this year) or a weekday, even though other pollution might be higher during weekdays than on weekends.