Perhaps you've passed this barn on I-35 north of Northfield with the faded Sugardale logo, a fading glimpse back in time when barns were also billboards.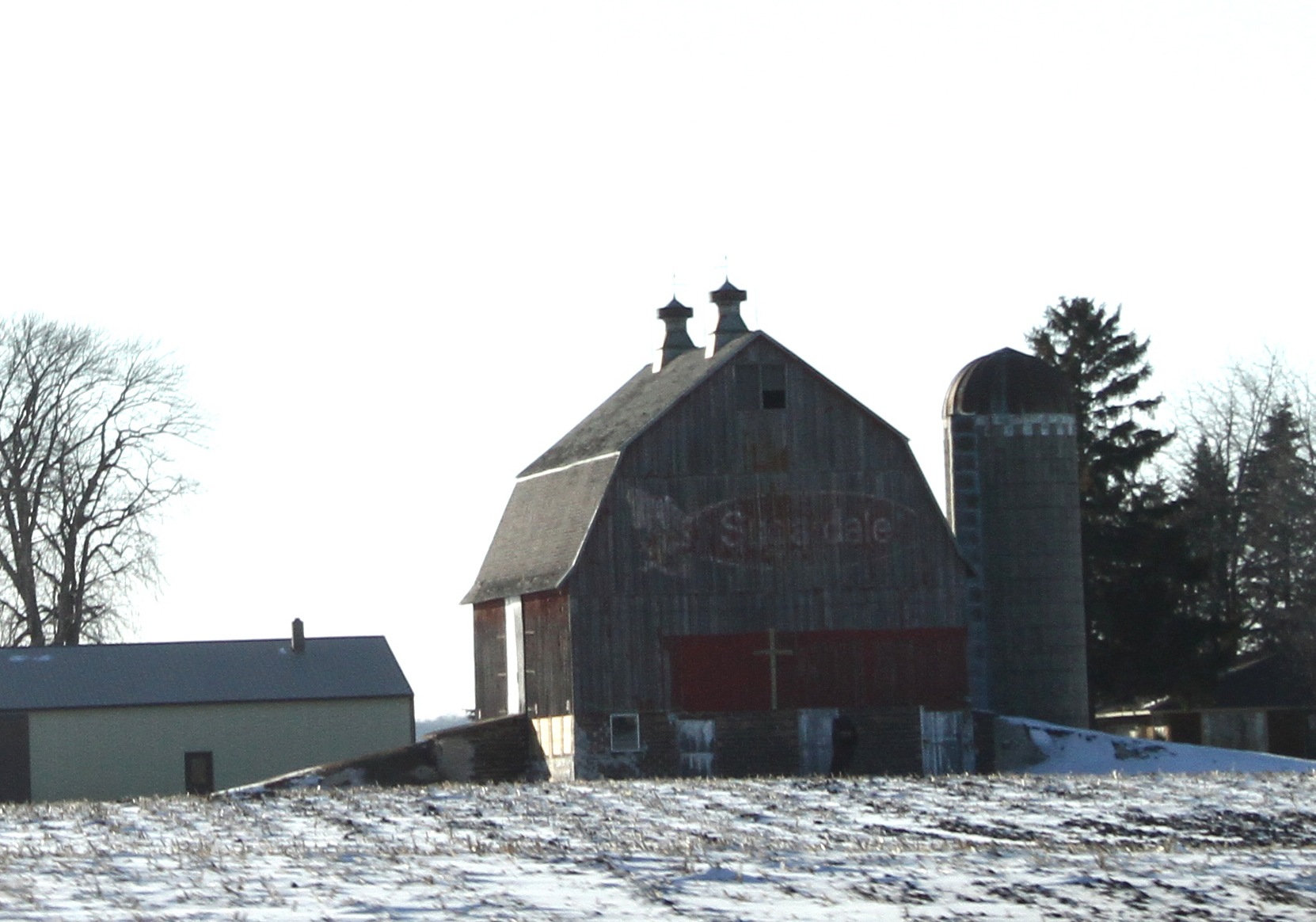 Barns are "comfort food" for travelers. They represent a tradition that connects us with the past. As long as a barn is standing, so is our past. If it's red, so much the better.
Unless, of course, the barn is painted blue. Blue and barns don't usually go together.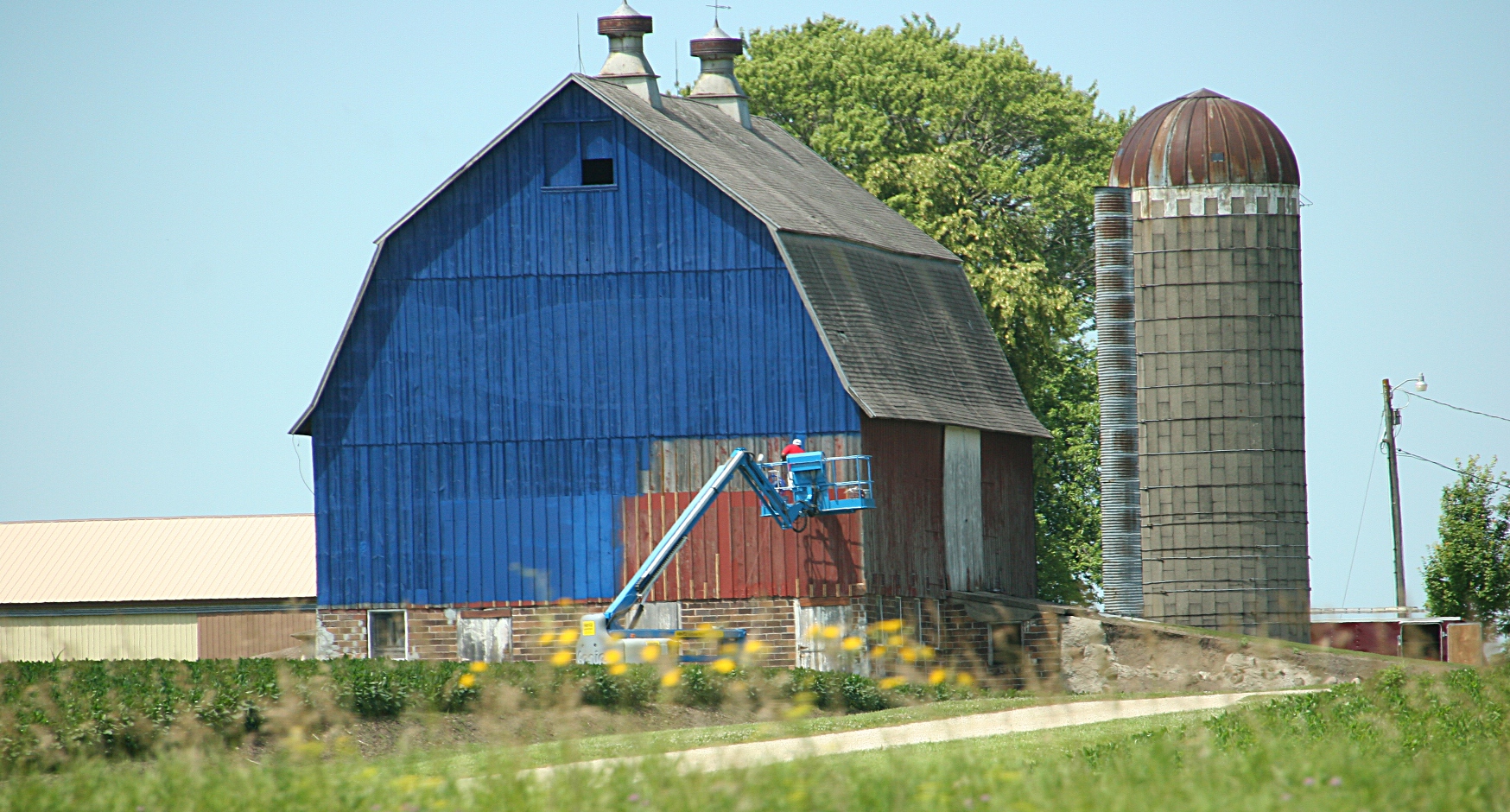 The "Sugardale barn" is turning blue, Audrey Kletscher Helbling, who writes the Minnesota Prairie Roots blog, discovered recently.
"It's NAPA blue," I hissed to my driver husband, who works as an automotive machinist at the NAPA store in Northfield. He knows how much I dislike the shade of blue that represents this automotive business.

I continued to rant. "Why would anyone paint a barn blue? And they're covering up that sugar sign."

All of this I spewed as I shot several quick frames while our car traveled at 70 mph along the interstate.
"I understand that the current owner can choose any color he/she wishes for the barn. But a vivid blue? And why destroy the memorable Sugardale signage?" she writes.
Mystery solved.
"Yes indeed this is Culver's 5th Blue Barn going up as part of our Thank You Farmers campaign," Culver's spokesman Paul Pitas told me by email today.
"The blue barns symbolize our gratitude for the farmers who have made Culver's successful," he wrote. "The program also allows us to provide financial support to young people who wish to make agriculture their career. We have two blue barns in southern Wisconsin, one near Decatur Illinois and another in Greenfield Indiana."