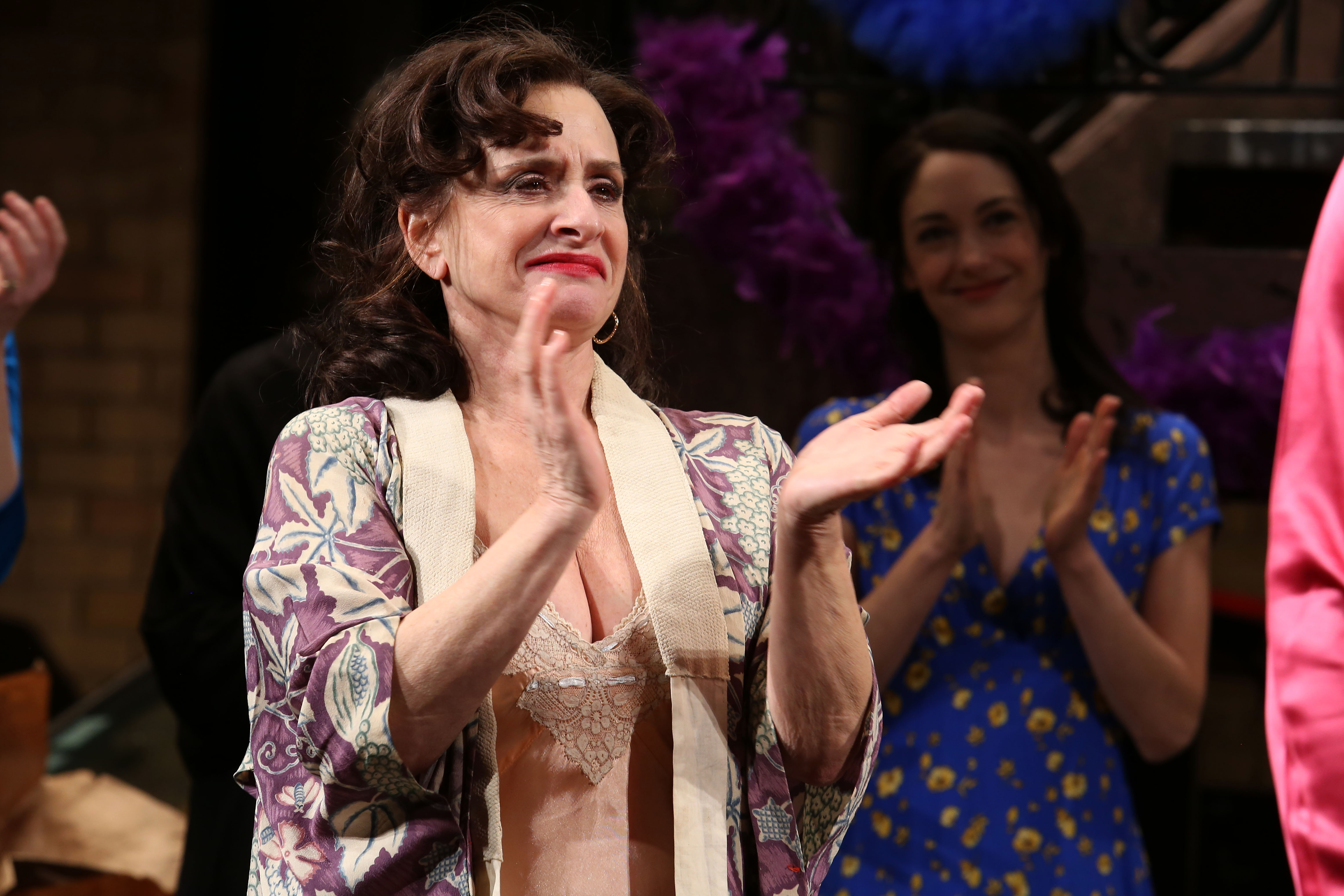 Theater-goers, what on earth is wrong with you?
You buy tickets to a show, and then you spend part of it on your phone texting.
Who raised you?
Patti LuPone, an actress in "Shows for Days," playing at New York's Lincoln Center, had enough Wednesday evening when she took the phone of a woman in the audience.
In a scene where she is supposed to go into the audience, LuPone snatched the woman's phone and walked out, WNBC reports.
We work hard on stage to create a world that is being totally destroyed by a few, rude, self-absorbed and inconsiderate audience members who are controlled by their phones," LuPone said in a statement.

"They cannot put them down. When a phone goes off or when a LED screen can be seen in the dark it ruins the experience for everyone else –- the majority of the audience at that performance and the actor on stage.

"I am so defeated by this issue that I seriously question whether I want to work on stage anymore." LuPone continued. "Now I'm putting battle gear on over my costume to marshal the audience as well as perform."
"This woman — a very pretty young woman — was sitting with her boyfriend or husband," she tells the New York Times.
We could see her text. She was so uninterested. She showed her husband what she was texting. We talked about it at intermission. When we went out for the second act I was very close to her, and she was still texting. I watched her and thought, "What am I going to do?"

At the very end of that scene, we all exit. What I normally do is shake the hand of the people in the front row. I just walked over to her, shook her hand and took her phone. I walked offstage and handed it to the stage manager, who gave it to the house manager.
"Theater is not a social event," she said.