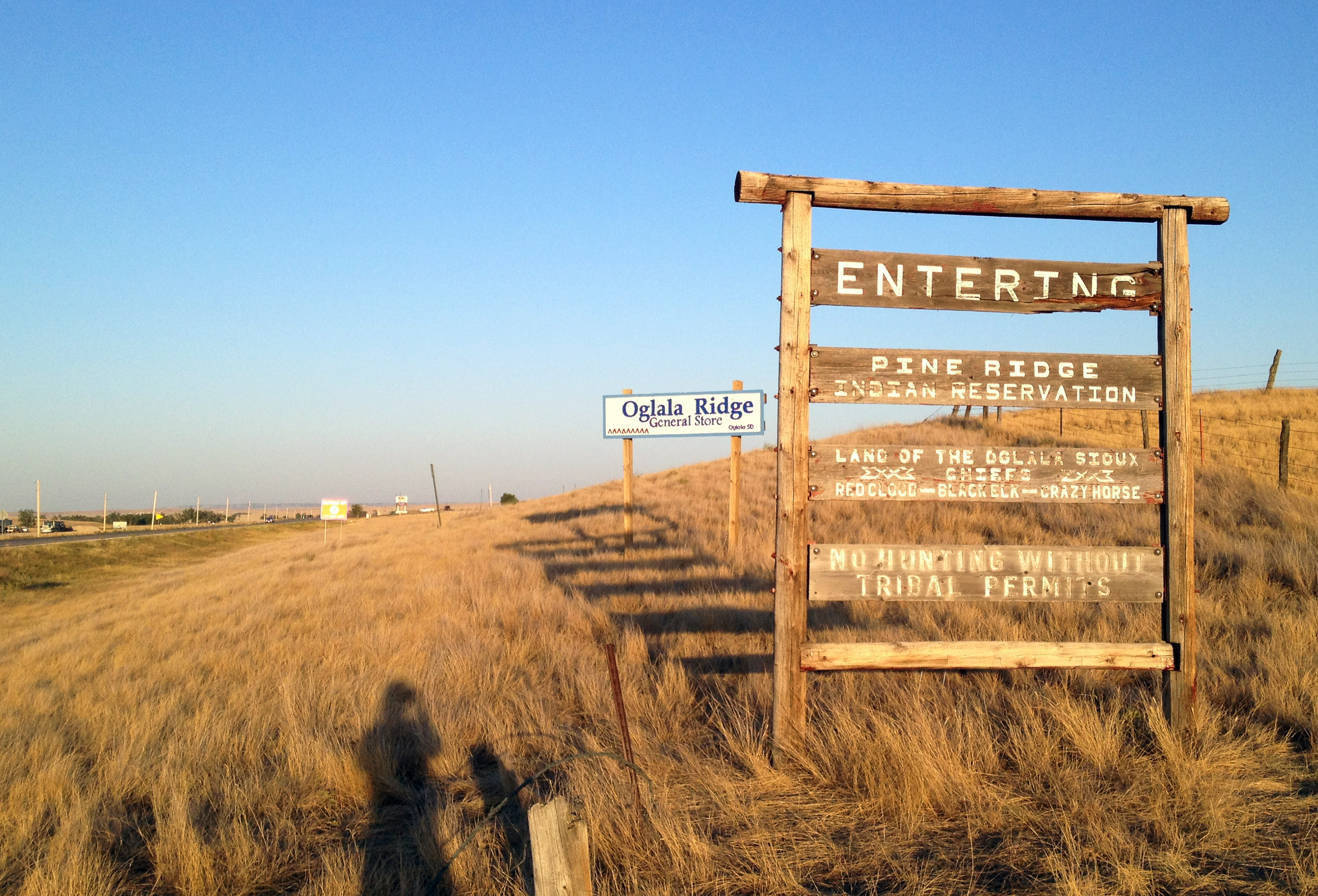 The decision to shutter Al Jazeera America recently was met with a general shoulder shrug. It was hard to find the channel on cable TV. It was easy to find its website, but not enough people were interested in finding it.
Yet, there's one particular avenue of its coverage that will be missed, at least by those who aren't hypnotized by the bright shiny object of political coverage and vapid reality TV. Nobody was as good at investigating stories involving Native Americans as AJA was; stories that the rest of us in the media should be ashamed to have ignored. Its 2015 series on Native American mobs in Minneapolis was as fine a piece of journalism as you're likely to find.
My old MPR pal, Katherine Lanpher, now an editor at AJA, pointed out today that this story is the last one she'll work on for the network. It too, is one that shouldn't be ignored, but will be.
It's a follow-up to the suicide of a Lakota girl on South Dakota's Pine Ridge Reservation, a girl about which AJA reported in 2014.
Generational trauma runs deep in Lakota communities. For years after the Wounded Knee massacre in 1890, youths were forcefully assimilated and their culture destroyed in boarding schools. Families who were forced off their property were left with no land, no resources. For many, the cycle of disenfranchisement continues.

Janis faults the United States for Santana's death. "They put these systems in place that make it so difficult for indigenous families to get help," he said. "They gave us a system that made the Lakota believe we govern ourselves when we really don't."

"Right or wrong," he said, "I blame them."

Here's what he means: When a member of the tribe wants to create a program — a safehouse and funding to go along with it, for example — it needs to go from the local level to the tribal council to the head of the council for a vote. The bureaucracy and a lack of funding mean that well-intentioned initiatives, including a youth transitional home in Kyle, are underfunded, understaffed and underutilized.

In November 2015, nearly nine months after Santana committed suicide, the Substance Abuse and Mental Health Services Administration, a branch of the U.S. Department of Health and Human Services, denied a five-year, $3.6 million grant for the Oglala tribe to continue its Sweetgrass suicide prevention program, claiming the grant application was "poorly written." After deliberation with tribal members, the agency agreed to extend the project for one year with $200,000.
Al Jazeera America talked about covering American issues "soberly" when it launched in 2013.
But an Arab-branded network struggled to stand out in the American media marketplace even though smart, insightful, investigative work should stand out if only by virtue of the fact there's so little of it around.
The young girls on Native American reservations would probably understand why it didn't.