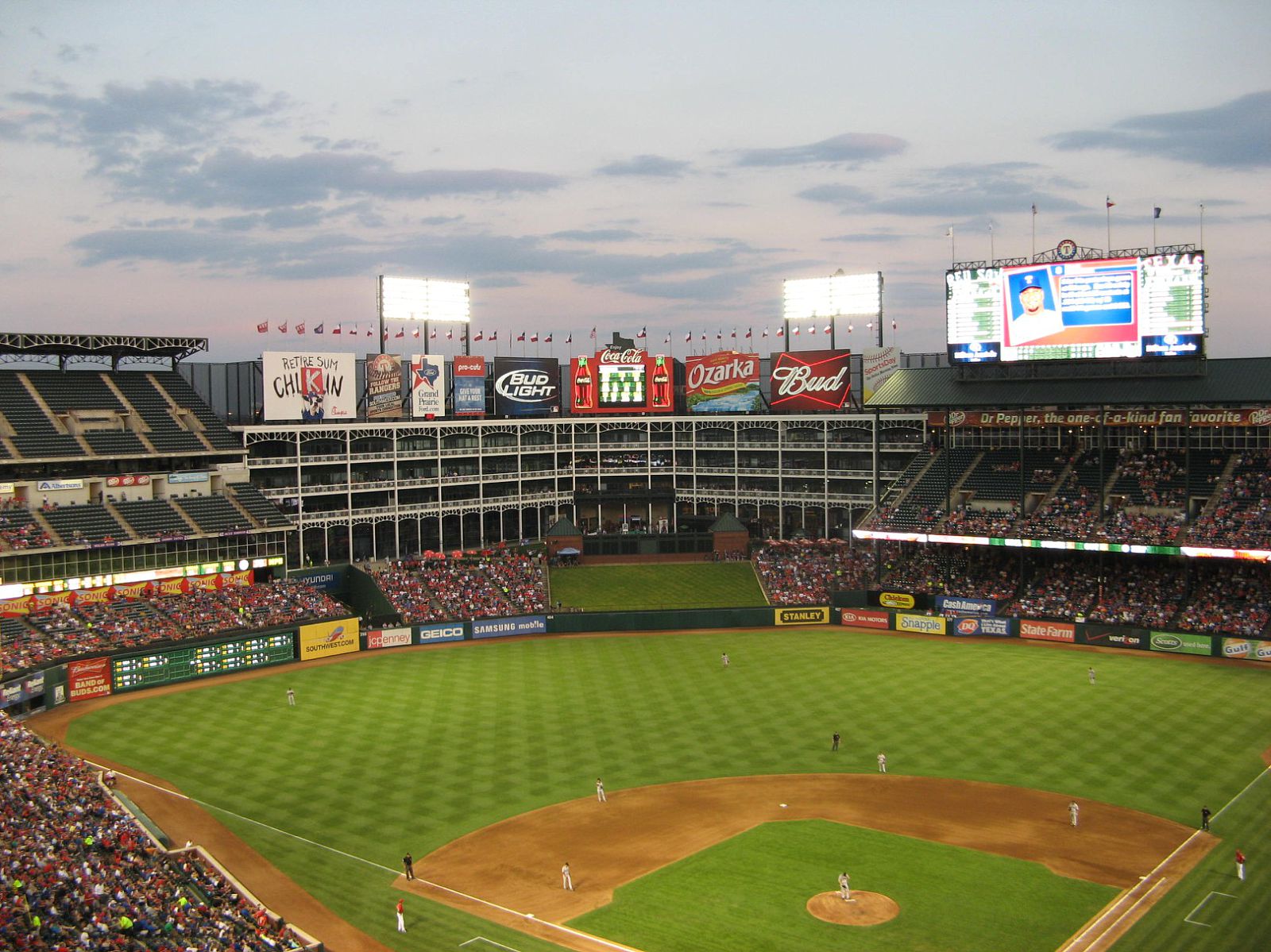 One of the first "retro" baseball parks that ushered in the stadium building boom in the '90s is about to be demolished.
What was once called The Ballpark in Arlington opened in 1994 in Arlington, Texas, just two years after the iconic Oriole Park at Camden Yards, the baseball park that made teams want to have one just like it. Since then, most teams have gotten a publicly-financed stadium.
But with the report today that the Texas ballpark is going to be replaced, a new life-expectancy is being set for the stadiums that started the building boom: just 22 years. It also reinforces the notion that a city's stadium-building boom never actually ends.
The Fort Worth Star Telegram reports a news conference this afternoon will unveil details of an "economic development project," said to be a new $900 million stadium. It will be funded with a sales tax, just as soon as that tax pays off the Dallas Cowboys stadium that was fairly recently built nearby.
What's the matter with the "old" ballpark?
It's the 11th-oldest park in baseball, a sport that requires new, flashier, better, and more profitable venues.
#Rangers plan on building a new park. #Rays or #Athletics will gladly take the old one (image created by @timmer82). pic.twitter.com/J0MrVYK2TJ

— MLBcathedrals (@MLBcathedrals) May 20, 2016
The Texas Rangers, who have a lease in the current ballpark until the next decade, reportedly were going to be lured to nearby Dallas. That's a cocktail that's perfect for getting public funding.
"We need to show love for the Rangers right now, y'all, " Arlington Mayor Jeff Williams told the Rotary Club of Fort Worth last week, according to the newspaper. "The Rangers don't want to leave, but there are other cities, and we know one that starts with a D that wants to take it. … Right now is a key time for us."
The old joint was built in an era where teams demanded stadiums for baseball, when fans were expected to attend baseball games.
Those days are over, according to the newspaper. Fans want more entertainment options. So Arlington will build a little city of entertainment, which will include room for a baseball game or two.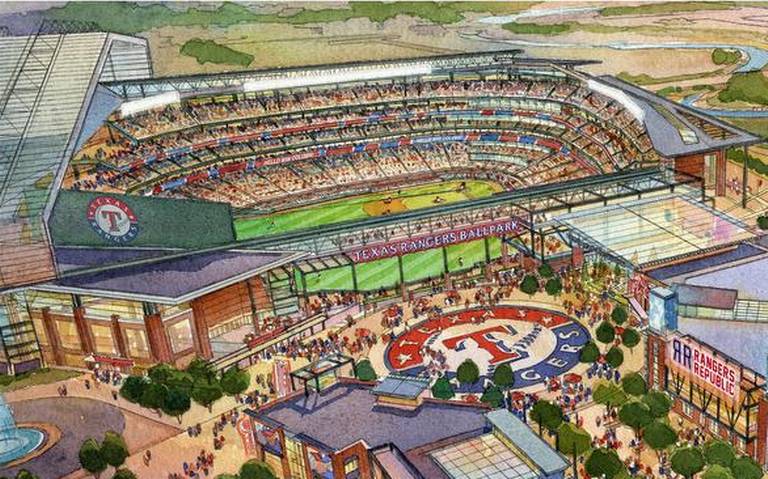 City officials have already agreed to pay $50 million toward construction of Texas Live! with the Rangers. That project will include 100,000 square feet of restaurant, bar and retail space, 35,000 square feet of convention space and plans for a 300-bed, high-rise luxury hotel to be built directly across from Globe Life Park.

The city's $50 million share is considered an incentive grant, Schrock said. The city recalled money from the Arlington Tomorrow Foundation for the grant, and plans to replenish the funds over about 15 years.

For the hotel adjacent to Texas Live!, the city agreed to provide the developer with tax breaks that include refunds of hotel occupancy tax, property tax, sales tax and mixed beverage tax for 30 years, plus hotel occupancy and sales tax for 10 years from the state. The state comptroller's office recently determined that the project is eligible for a refund of those taxes, said spokesman Kevin Lyons.

The precise dollar value of the tax breaks, which will be applied to both the hotel and the entertainment complex, will depend on how many people book hotel room nights, eat meals, drink beverages and buy retail goods.
Where would city leaders come up with the idea? St. Louis, which built an entertainment complex around the new home for the Cardinals.
It's not enough anymore that a baseball stadium is a great place to watch a baseball game.