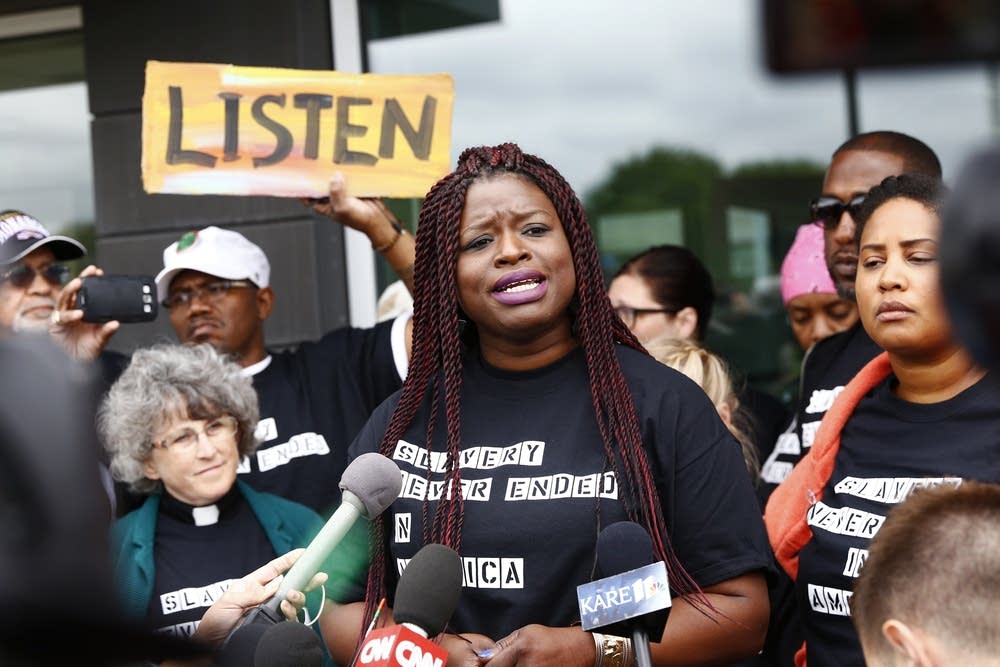 In its editorial today, the Star Tribune calls for "healing" in the wake of yesterday's decision by federal authorities not to charge police with civil rights violations in the police shooting of Jamar Clark last November.
It put the responsibility squarely on the shoulders of activists who have demanded justice in the killing, calling activists "unfair" for saying nothing has changed.
After all, the decision not to file any civil rights case came in the administration of a black president from a department led by an African American woman, the editorial board reasoned.
More needs to change, it acknowledged. But the rules of evidence were followed.
Nekima Levy-Pounds, the head of the Minneapolis NAACP who recently left her law post at the University of St. Thomas, called on politically inclined people to run for office to change the status quo.

That's an excellent idea. But when Levy-Pounds calls, as she did Wednesday, for people to "not cooperate with evil," when her group rejects a meeting with Luger and others to begin again the hard work of reform, when Raeisha Williams, a candidate for City Council in Clark's Fifth Ward, says "We demand justice. … If we don't get it inside, we're going to take it to the streets," they are setting the stage for conflict rather than cooperation, for divisions that will grow more bitter, not less.

The reality is, much is changing. The body cameras that officers soon will wear may well provide evidence that was lacking in previous cases. The governor on Tuesday signed into law a bill that will provide millions of dollars in funding to address disparities. The FBI and the U.S. attorney ended their news conference with a pledge to work with the community to find "a Minnesota solution."
Not mentioned in the editorial was Bob Kroll, the head of the Minneapolis police union, who took an ill-advised victory lap after yesterday's news conference by federal authorities.
"I don't see Black Lives Matter as a voice for the black community in Minneapolis," he said.

"Real black leaders will tell you that this is a terrorist organization that puts out false narratives," he added. "It's happened in other cities, it's happened here. The hands up don't shoot in Ferguson never occurred. The handcuffs on Jamar Clark shot in the back of the head never occurred. These are false narratives that are perpetuated."
Well, there's some healing salve.
His grenades led city officials, including his boss, to repudiate them. It's not the first time.
Bob Kroll does not speak for the MPD. Many are frustrated and find his comments divisive.

— Chief Janeé Harteau (@ChiefHarteau) June 1, 2016
Bob Kroll's rhetoric is divisive, irresponsible, and only serves to create problems rather than solve them.

— Betsy Hodges (@MayorHodges) June 1, 2016
Kroll called differences between police and Black Lives Matter "irreconcilable."
There'll be no healing in Minneapolis. Nothing has changed.