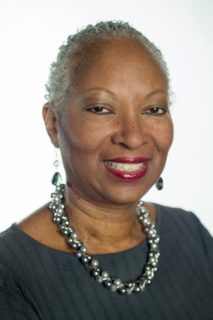 MPR News reporter/editor Toni Randolph, claimed by cancer last week, wasn't from here. She was from Buffalo, N.Y.
So when family members arrived in the Twin Cities to attend to her affairs, they realized they had to do something here in addition to a funeral in Buffalo.
This morning, a memorial service is being held for her in Minneapolis. Randolph, intensely private by nature, had too many friends here and touched too many people here and sent too many young reporters down the right path here and made too big of a difference here to leave without a proper goodbye.

What Randolph taught us is that if you don't make a difference, it's not because you can't.