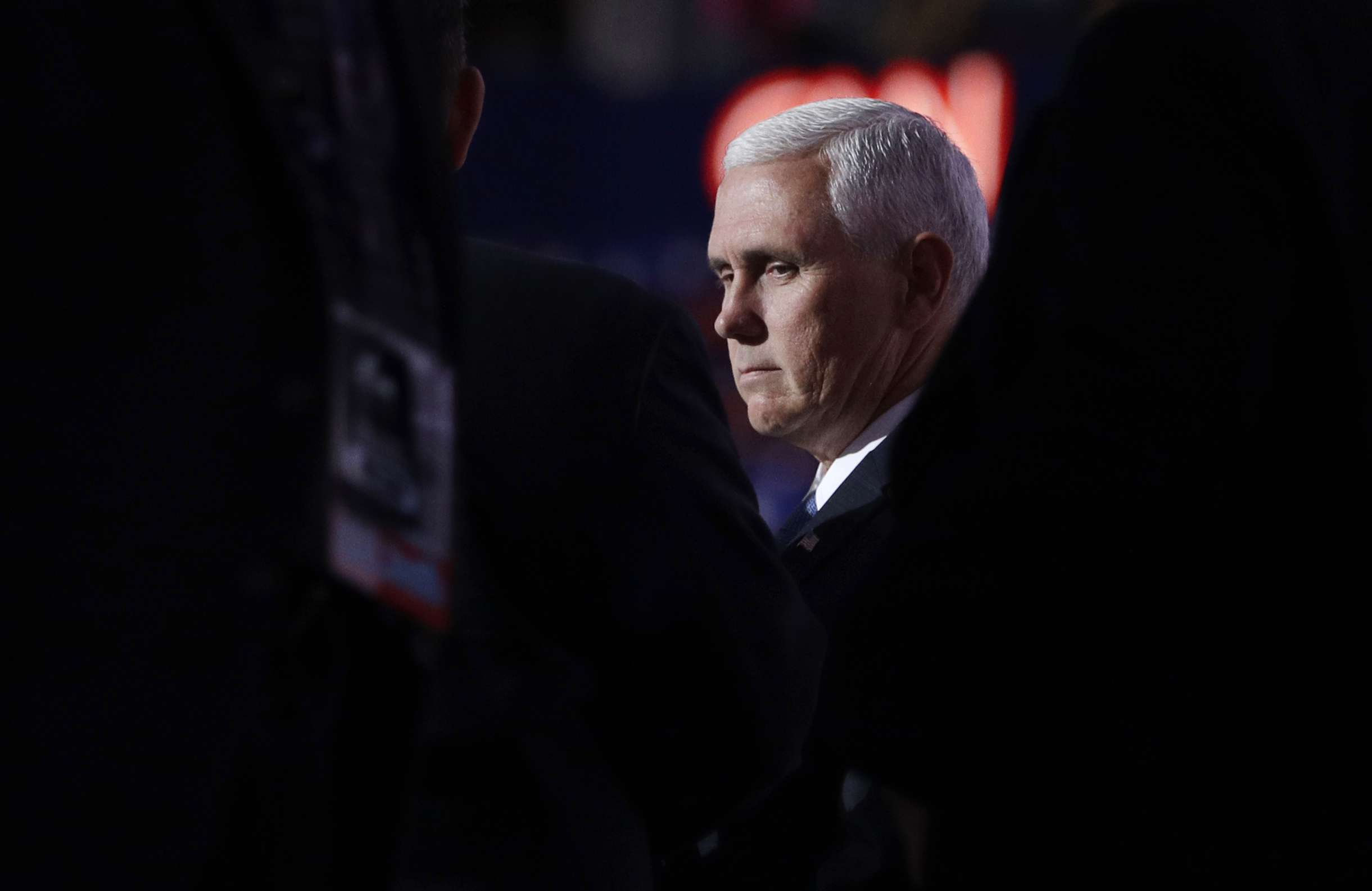 Among the most compelling stories in the tell-all books about presidential campaigns that inevitably follow an election is the behind-the-scenes story of how vice presidential candidates are selected.
This year, we don't have to wait. The New York Times has the story this afternoon of how Donald Trump settled on Mike Pence of Indiana.
The short version is: Not many people wanted the job and some of those who did alienated Trump at some point during the campaign.
Former Secretary of State Condoleezza Rice — who didn't want the job — was one of the women on the list, which at one point included Gov. Susana Martinez of New Mexico, who angered Trump by not returning his phone calls.
By early June, Trump's chief of staff had the list down to six, according to the Times: Sen. Jeff Sessions, from a state Trump was already likely to carry; Iowa Sen. Joni Ernst, who was lukewarm to the idea and dropped off the list; Chris Christie; Mike Pence; Newt Gingrich; and Sen. Bob Corker of Tennessee, who told Trump he wasn't a good fit but wouldn't mind a cabinet job.
Trump wanted Ohio Gov. John Kasich. There was just one problem. Kasich hates Trump. That left Pence at the top of the list because, according to the Times, he knows how to say "yes" to Trump.
It's the Times description of a Kasich adviser meeting that is the most interesting part of the story, however, because it raises questions of what Trump sees the vice president doing.
One day this past May, Donald Trump's eldest son, Donald Trump Jr., reached out to a senior adviser to Gov. John Kasich of Ohio, who left the presidential race just a few weeks before.

As a candidate, Kasich declared in March that Trump was "really not prepared to be president of the United States," and the following month he took the highly unusual step of coordinating with his rival Senator Ted Cruz in an effort to deny Trump the nomination.

But according to the Kasich adviser (who spoke only under the condition that he not be named), Donald Jr. wanted to make him an offer nonetheless: Did he have any interest in being the most powerful vice president in history?

When Kasich's adviser asked how this would be the case, Donald Jr. explained that his father's vice president would be in charge of domestic and foreign policy.

Then what, the adviser asked, would Trump be in charge of?

"Making America great again" was the casual reply.
Keep in mind, of course, that the Times' source is a Kasich confidant.
Maybe we'll have to wait for the book.