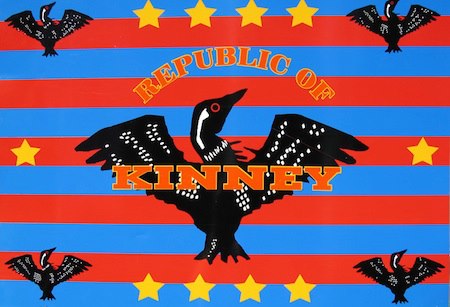 You know what's missing in the politics of Minnesota cities? A little fun, creativity, and whimsical rebellion.
Where's the spirit of Kinney, Minnesota when we really need it?
Atlas Obscura gives the city, located between Virginia and Chisholm, a little love today, recalling the 1977 decision by the town to secede from the union because it needed help with its water system and it couldn't get any.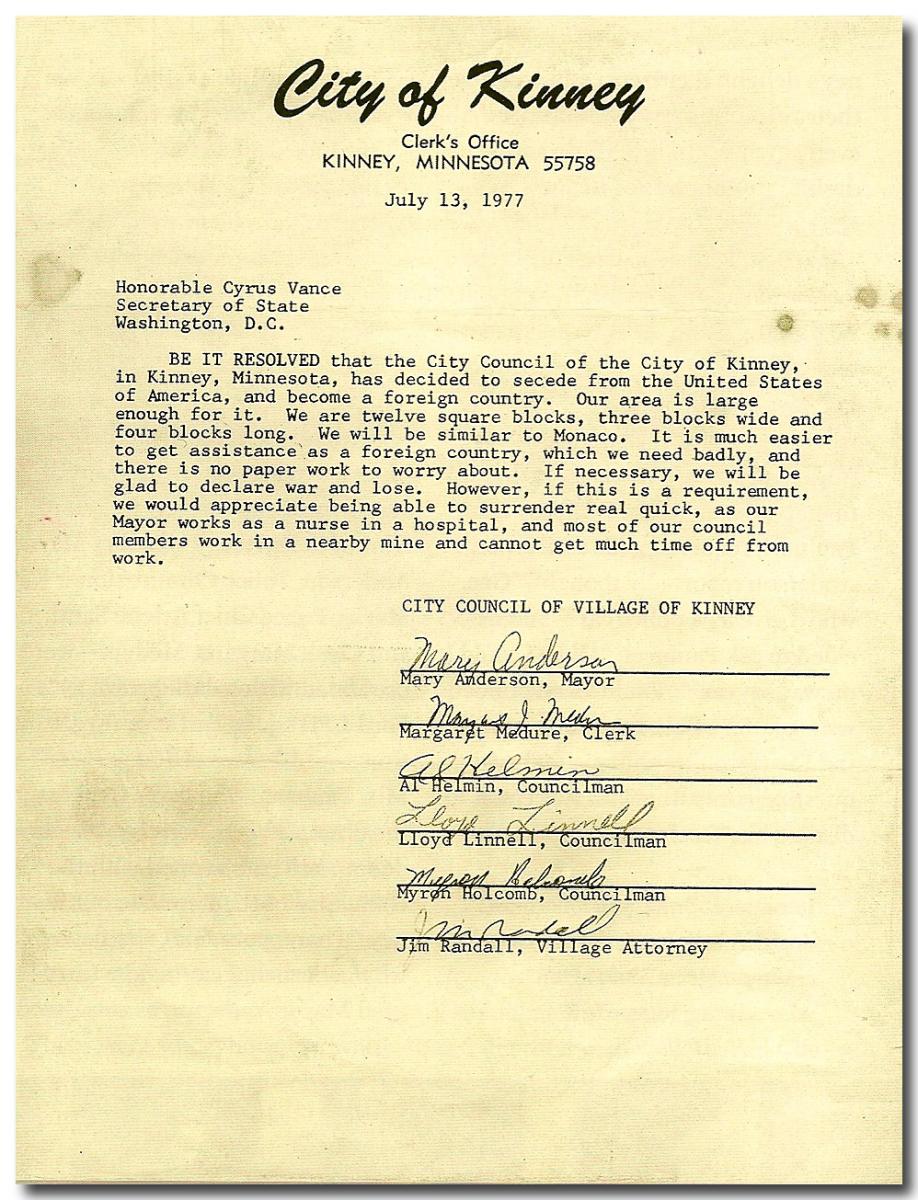 Mary's Bar, the tavern owned by Mayor Mary Anderson, an Iron Range political institution, was the "situation room" for the uprising in which the town would secede, declare war, surrender quickly, and reap the benefits of foreign aid. It worked. The publicity got the town a couple of grants to upgrade its water system.
And Iron Range pizza magnate Jeno Paulucci sent 10 cases of frozen pizza and a 1974 Ford LTD, brown with 50,000 miles on it.
Mary Anderson died in 2007, just a few months after the town celebrated the anniversary of its "uprising."