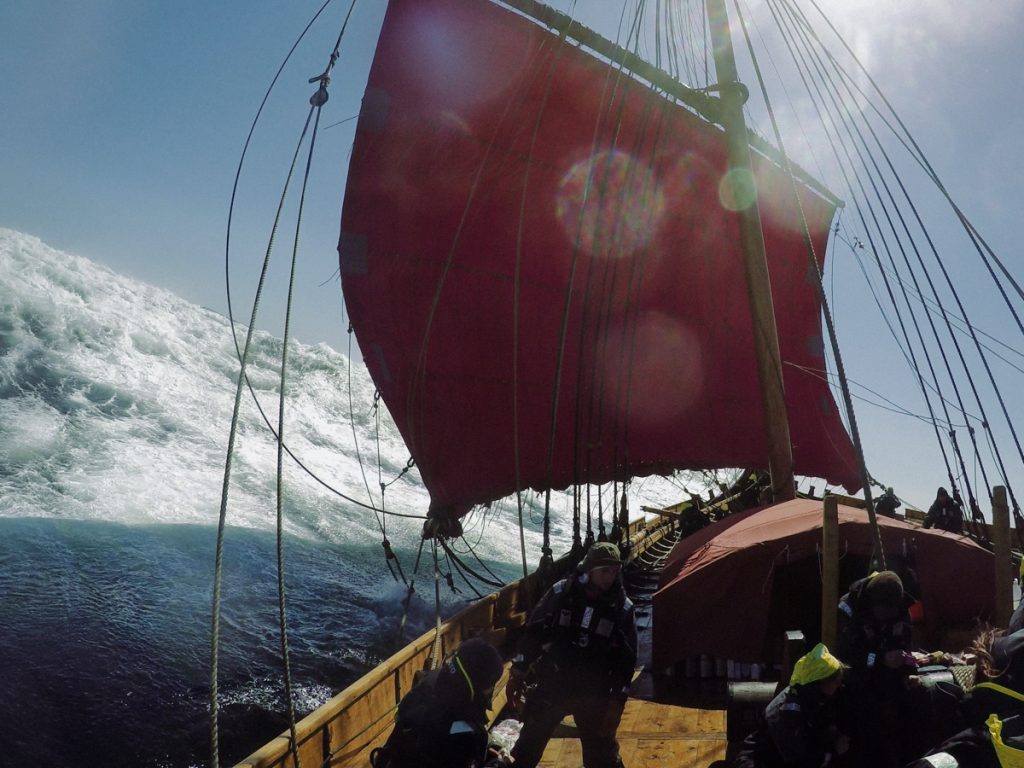 When you or your kids start thinking about what to do with their lives, they might think about being a pilot on the Great Lakes, the people who help guide big ships through the St. Lawrence Seaway and Great Lakes.
It costs a ship $400 an hour for a pilot, and that's why the Norwegian Viking Ship, Draken Harald Hårfagre, might not make it to Duluth's Tall Ships Challenge 2016.
In a press release on the ship's website, a spokesperson says a requirement to pay the money threatened to force the world's tallest Viking ship to turn around.
Sarah Blank says the ship's captain and executives were under the impression the fees, which they believed would ultimately total $400,000, would be waived for the ship.
The expedition relied on the information from the Pilotage Authorities and the possibility not to be a subject to compulsory pilotage.

Unfortunately the project learned, when entering the St Lawrence Seaway, that the ship is required a pilot at all times while at sea with no possibility of reduction in cost. The cost for the pilotage, if the ship were to participate in the schedule for Tall Ships Challenge Great Lakes 2016, is well over 400 000 USD.

The fees are not within reason for a non profit sail training vessel, it blocks the opportunity for any foreign tall ship to enter the Great Lakes and visit the ports.

We are a non profit project with the intention to spread knowledge about the Vikings seafaring and to inspire people to pursue dreams and look beyond the horizon, as modern Vikings, says Sigurd Aase, owner and curator of the project.

We are required a pilot as soon as we leave the dock with the cost of 400 USD per hour, the rate as a commercial freight ship.

It is very disappointing, the people in the harbors around the lakes are expecting us and we have been warmly welcomed in every port we have visited, it is a pity if we can not pursue this expedition, says Captain Björn Ahlander.
Blank says she fully understands the need for pilots on the seaway and doesn't blame them.
But on its Facebook page this afternoon, it was revealed the ship is still heading this way … at least to Bay City, Mich., for a Tall Ships Festival that begins on Thursday.
"There is not room in our budget to go further (sic) west into the Great Lakes, but we can not let the people in Bay City down. The Tall Ships Celebration in Bay City is just days away and the planning is in its final stages, it would be great disappointment for us and more importantly to the people we already committed to," the captain said.
The replica Viking ship had no problems on its journey from Norway, to Shetland, Faroe Islands, Iceland, Greenland to Newfoundland and into the St. Lawrence Seaway.