Elaine Harmon today finally got the respect she more than earned as a member of the Womens Air Force Service Pilots (WASPS).
When she died last year, she didn't know that the Secretary of the Army had overturned the decision of the superintendent of Arlington National Cemetery, bestowing the right to be buried there on her.
So her family fought to give her and other WASPs the honor they deserved and today, she was buried at Arlington.
And in a fitting tribute, a woman pilot got the honor of telling her family that the nation is grateful for her service.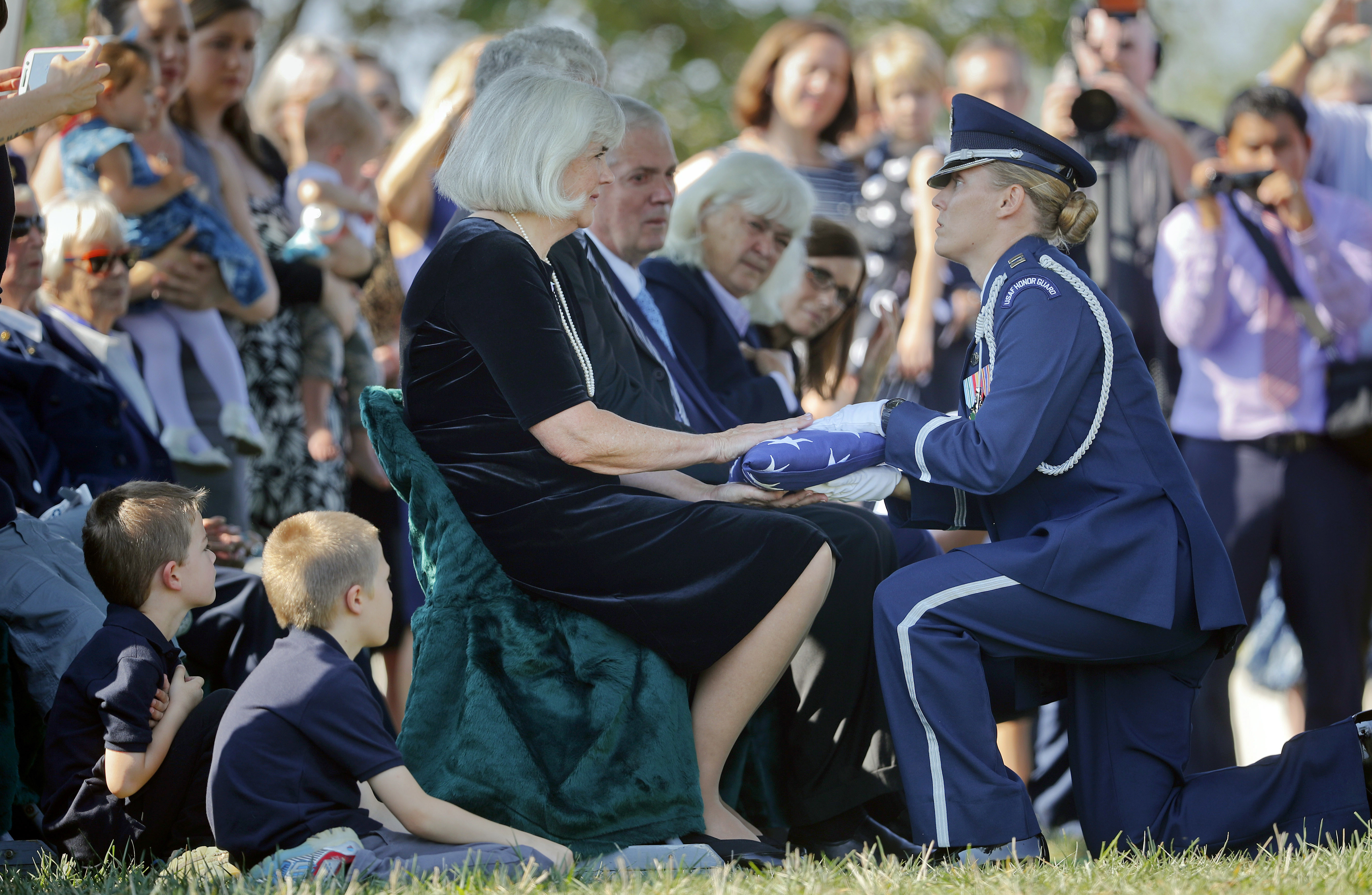 Archive: Time running out for WWII women's place in Arlington (NewsCut)
Congress finally gets around to honoring the women who served (NewsCut)