It was all smiles a couple of weeks ago in Mankato when a mural on a flood wall was unveiled featuring images of fishes painted by five artists over a month of work. It was to depict what the river would've looked like in pre-settlement times.
But the lead artist suggested the community didn't like the part where a section on fish collided with a landscape.
"We'll have all the artists work on all the sections, so it will look like one artist did the whole thing," the lead artist said when starting work in July.
It didn't.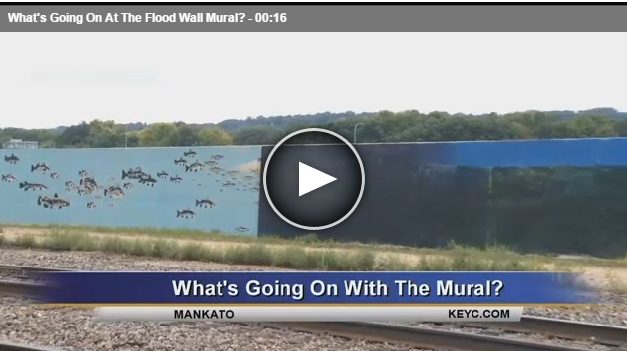 So the lead artist blotted out the work of her collaborators, KEYC reported.
It was supposed to be a group project by local artists, the TV station reported, but the other artists were told to stop working on the mural so lead artist Julie Johnson-Fahrforth could make what they thought would be minor changes on the mural.
"I left for vacation thinking Julie was making her small changes. She said she wanted to change the clouds, she wanted to change the reflection," artist Michael Cimino said.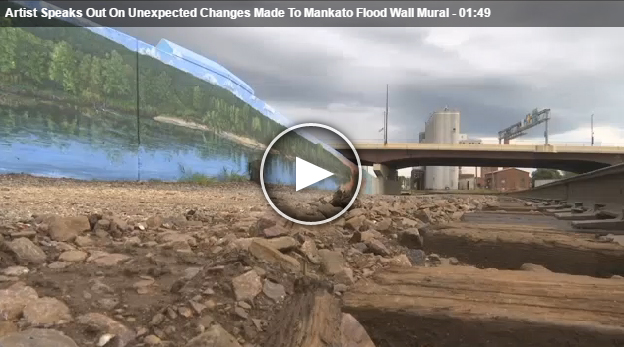 "I just wasn't satisfied," she said of the section. "The aesthetics weren't there and the community wasn't on board with it either," Johnson-Fahrforth tells the Mankato Free Press, defending her right to paint over the work of the other artists in the collaboration.
"She said we could all work together on it, and I assumed that was to the very end," artist Ann Judkins tells the paper.