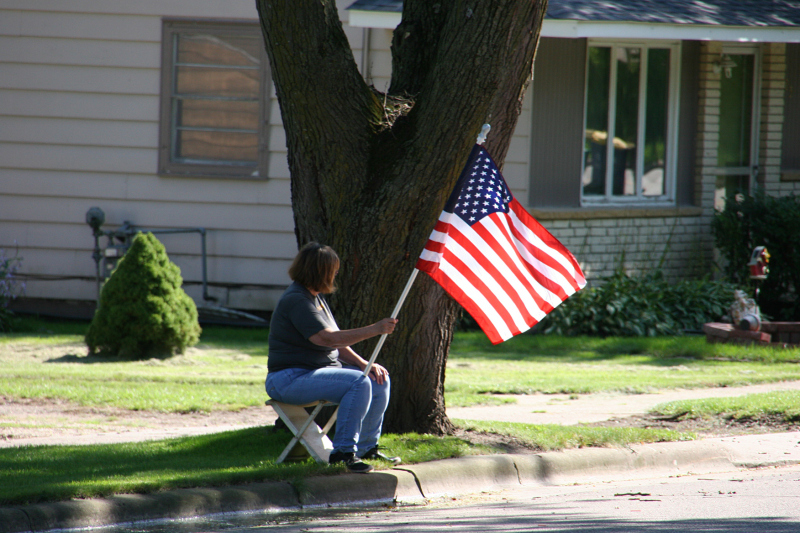 It was a pretty neat scene in Faribault, Minn., Wednesday when a replica of the Vietnam Veterans Memorial wall made its way into town from Owatonna, Minn.
"As we waited for the Traveling Vietnam Memorial Wall to arrive from Owatonna, the adults chatted. And some of the kids chalked American flags onto the sidewalk fronting my Willow Street property," Audrey Kletscher Helbling writes on her Minnesota Prairie Roots blog.
It made its way to the Rice County Fairgrounds where a ceremony will be held at 1 p.m. Thursday.
"I was with guys whose names are on that wall," Harold Keilen, a war veteran, tells the Faribault Daily News. "It brings back memories of being over there."
Thirty-two sons of the six-county area died in the war.
Returning soldiers from the war got what best could be described as a "cold" reception from the country after the war. The debacle wasn't their fault but the nation's politicians weren't available at the time to take the heat in person.
"We just want them to know what happened," Peter van Sluis told the paper. "What is right and wrong is completely irrelevant to welcoming those guys home. Never again. Veterans can and will always be welcomed back."