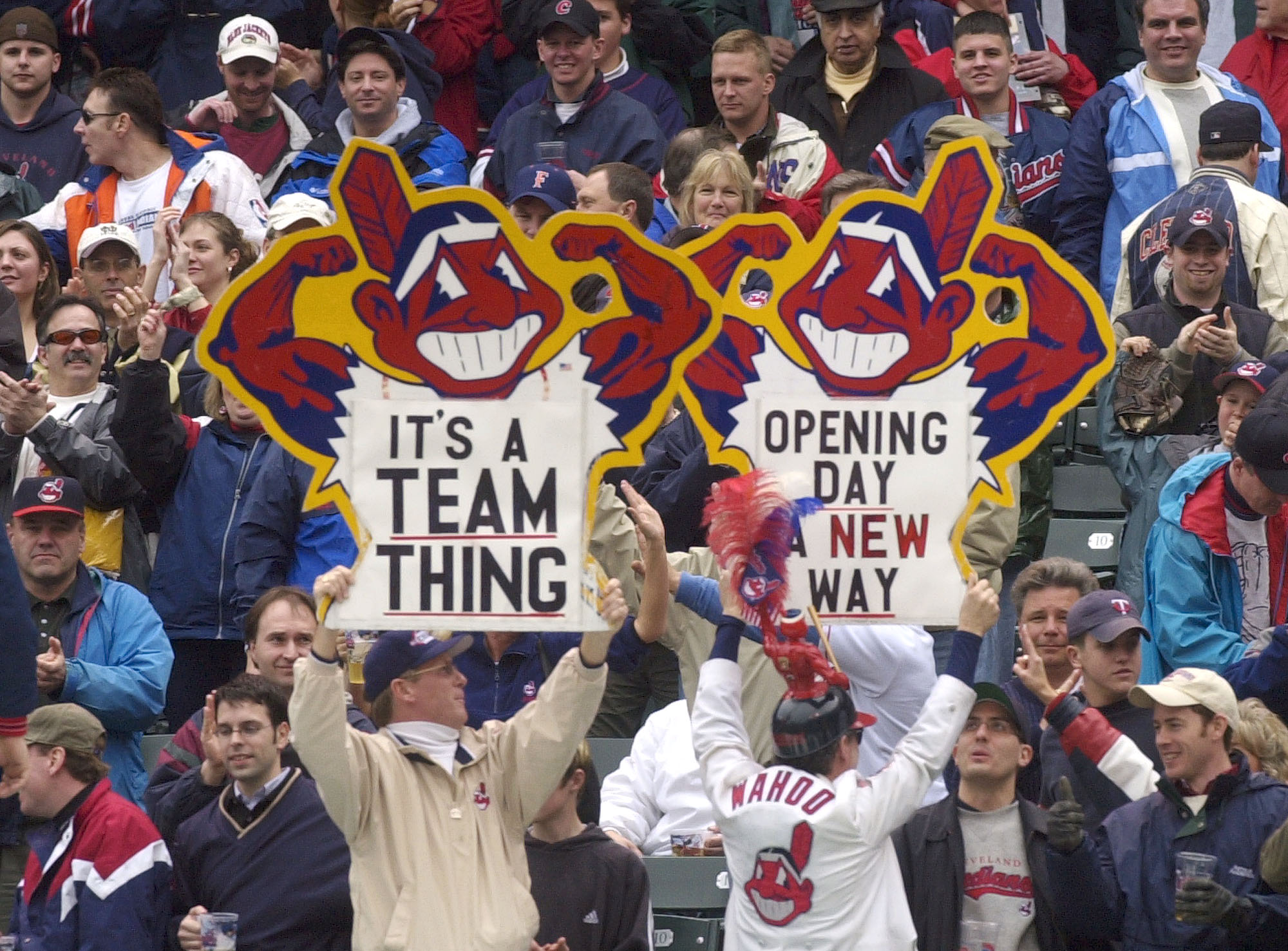 Jerry Howarth cannot bring himself to say "the Cleveland Indians." He finds the team's name and mascot insulting. Lots of people do. But lots of people aren't the play-by-play voice of the Toronto Blue Jays, who open the American League Championship Series against the Cleveland Indians. Jerry Howarth is.
It's been that way since he got a letter in 1992, when the Blue Jays were in the World Series against the Atlanta Braves.
"For the rest of my career I will not say 'Indian' or 'Brave,' and if I was in the NFL, I would not say 'Redskins,'" Howarth says.
"It's always interesting to see things in black and white but when you get a fan letter from someone who has lived it or breathed it… he touched my heart and it was my way of saying, 'I agree with you and your feelings and that's how I'm going to honor the entire Native American culture."
Other sportswriters and columnists in Canada have joined Howarth.
John Hancock, a sports broadcaster for the CBC, announced he's on board.
"It resonated with me because I've been around as long as Jerry Howarth and I have used those names for a long time. So I've decided that I'm not going to use those names — 'Indians,' or 'Redskins' when I'm talking about football," he said.
"We are very cognizant and sensitive to both sides of the conversation — our fans' deep, long-lasting attachment to the memories associated with Chief Wahoo and those who are opposed to its use," said Curtis Danburg, Cleveland's senior director of communications, tells the Akron Beacon Journal. "We continue to research our fan base to better understand their perception and stance on the logo, but at present time have no plans of making a change. We continued to have the Wahoo logo represented on our uniforms and home cap during the 2016 season."