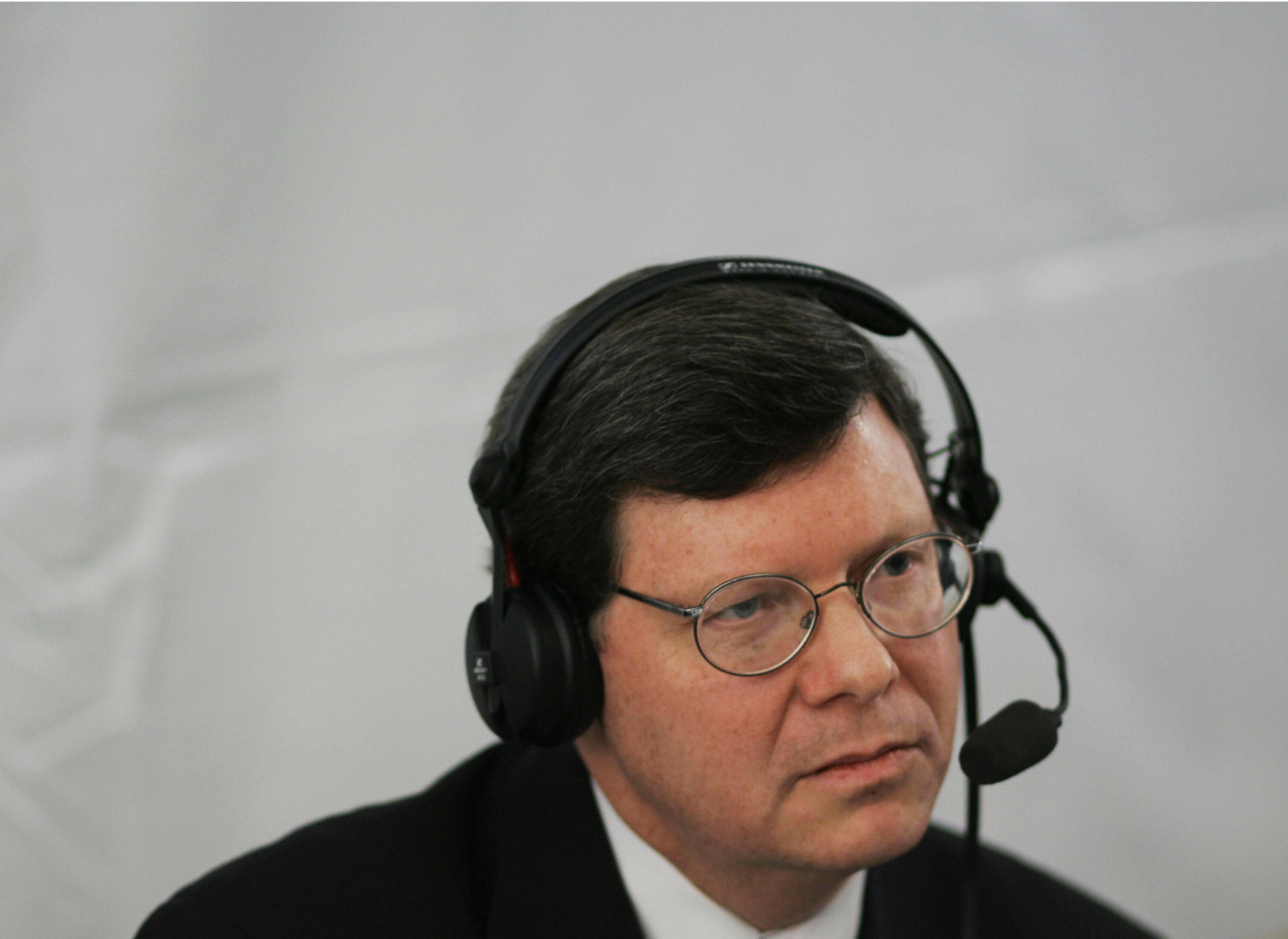 Charlie Sykes, probably the most well-known conservative radio voice in Wisconsin, announced today that he's done with the business at the end of the year.
He writes on his blog that the current campaign — he's no fan of Donald Trump — made the decision easier but it isn't the reason he's retiring.
I know that lot of people will assume that my decision has something to do with this current campaign and the rise of Trumpism. But, the reality (as my friends and family know) is that I made this decision a long time ago. Twenty-three years is a long time to do a radio show and most hosts don't get to go out on their own terms. So I'm lucky to have had that chance.
It's perfectly believable that Trump's rise to power isn't the reason he's giving up on radio. There's nothing better for conservative talk radio than having non-conservatives in charge of things.
More likely, as suggested by the interview he gave to NPR last month, it has to do with a fact of life in 2016: He's dealing with an increasingly ill-informed audience.
Sykes said he's noticed listeners becoming increasingly dogmatic in their rejection of mainstream sources of information and simple facts. They've increasingly cited sources like InfoWars, a show launched by radio host and conspiracy theorist Alex Jones. Listeners have quickly dismissed any attempt to correct misinformation, especially if his source for those challenges are sources like The New York Times or The Washington Post.

"Rather than … saying 'Well, thank you for correcting that,' many people actually pushed back, and said, 'Well, no, the source you're citing comes from the mainstream media," Sykes said. "We've been conditioned over the years not to take anything the mainstream is saying seriously, at all.'"
There's a reason for that: Politics became entertainment to a dying AM radio industry.
This leaves Sykes wondering whether he and others in conservative media helped created an environment in which a Trump nomination was possible.

"Maybe we have been undone by our success a little bit," Sykes says. "At some point, we went from being the counterweight to creating our own alternative reality."
"I think among the things that have been the most the disheartening is to watch other people who do what I do decide that they are merely entertainers," he said, "or willing to surrender some of the principles, willing to go from being gatekeepers to being cheerleaders to being outright flacks."
Sykes has hosted his radio show for 23 years. That's several lifetimes by today's radio standard.