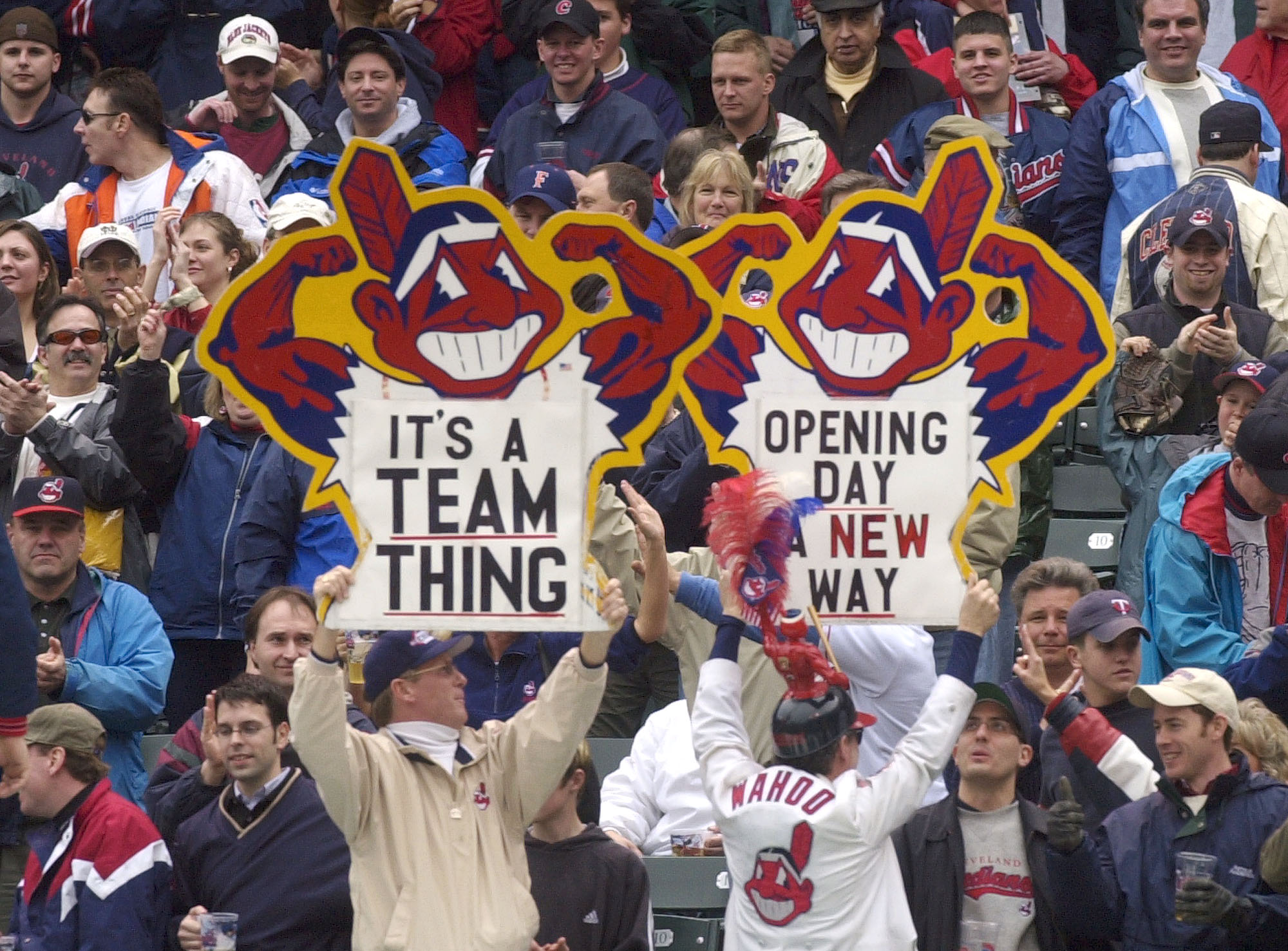 [Update] – A judge has rejected the attempt to cancel the game. He did not give a reason, the Toronto Star says.
We're guessing tonight's Major League Baseball playoff game between the Toronto Blue Jays and Cleveland Indians will be played; it might already be over by the time you read this.
But indigenous activist Douglas Cardinal's attempt to prevent it from happening because of Cleveland's racist mascot and team name is worthy of attention in a country that has a law against such things. If nothing else, Cleveland's success in the playoffs is coming alongside attention over its racist mascot.
"Someone like Mr. Cardinal ought to be able to watch the game, like every other person in Canada, without suffering from racial discrimination," his attorney told a judge in Ontario Superior Court today, citing the Ontario Human Rights Code and Canada's Human Rights Act, Macleans reports.
When asked by the presiding judge what a game between the Jays and Cleveland would look like if the injunction was granted, Jilesen said the team had spring training jerseys which did not have the "offending" team logo and name.

She also said Rogers could direct its sportscasters not to use the Cleveland team's full name during broadcast of the game, and refrain from showing the team's logo during broadcasts and on the Jumbotron at the Rogers Centre in downtown Toronto.

She added that Major League Baseball, to comply with an injunction if one was issued, would be ordered to allow the Cleveland team and Rogers to take those measures.

Jilesen noted that the legal action is not seeking to cancel the game or its broadcast, nor is it seeking to stop fans from using the team name or logo.

"The game can go ahead, the team can play, there would be no loss of enjoyment for any viewers," she said. "And indigenous people can watch, at a minimum, with a reduced amount of discriminatory iconography."
A lawyer for the Toronto team, which is hosting tonight's game, said Cardinal is in China and wouldn't be able to watch the game anyway.
The Indians didn't comment today. Although they say they've relegated the mascot to secondary status, preferring a block "C" insignia instead, they've been wearing the hats featuring the Indian mascot throughout the playoffs.
Tonight they'll wear the "C" version of the hat.