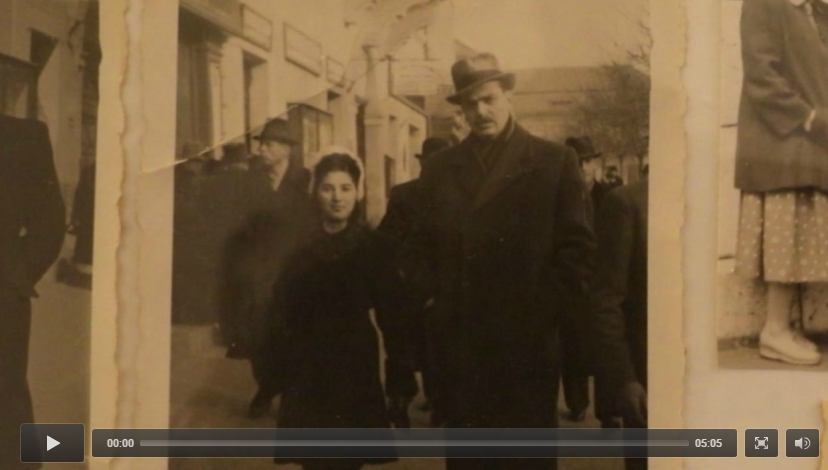 Lajos Delej was a composer and pianist of great promise, the Boston Globe says. He was also in love.
So when the Nazis invaded Hungary, Pauline Herzek was sent to Auschwitz (where her father and stepmother were murdered) and Delej, who had entered the ghetto to try to rescue her, was never seen again.
She survived, moved to the United States, and eventually had a son, Robert Berkowitz, who learned to play the piano while his mother worked as a seamstress. Later, he started looking for a trace of Delej's work and fate.
"I could sense my mother's sadness, and I think I wanted to attend to it in an important way," said Berkowitz. "One of the things I could do was become like the guy she really wanted to be with. . . . My mother will tell you that she feels I was Delej's son."
But he found nothing, and began wondering if his mother had made him up.
"That was very discouraging" Berkowitz, 57, tells the Globe in a fascinating story. "She said he was so famous, playing on the radio all the time. I imagined there'd be recordings of him. I found nothing."
In his search,Berkowitz had been spelling the name wrong. Not until a clerk at the Holocaust museum suggested the family name wouldn't have been spelled with a "Y" did some pieces fall into place, enough so that Berkowitz located Delej's American family, and some long lost compositions.
Delej had died at Buchenwald of complications from an infected frostbite wound two months before American troops liberated the camp. He was 21, the Globe says.
Berkowitz' search turned up pieces of a sonata Delej had written and performed.
So last summer, with his mother looking on, Berkowitz won an amateur piano competition by performing the work of her lost love.
"I always felt that Robert had a connection with Delej, and I still feel it," his mother says. "It's silly to say he inherited his talent, but in my heart he inherited it from Delej."
Listening to the movement now, Delej's nephew, Peter Lengyel, is often overcome.

"I think it's the most beautiful thing I've ever heard," he said. "God only knows how great he could have been."

James Conlon, music director of the Los Angeles Opera, said Delej's death is part of a multigenerational cultural loss.

"The history of 20th-century music is written with an enormous omission," said Conlon, who founded the Los-Angeles based Orel Foundation to bring attention to Nazi-suppressed compositions. "Part of the loss is what could have been. What could this person have become?"

Berkowitz doubts they will ever recover the rest of Delej's sonata. Still, he holds out hope that descendants of musicians listed in the early programs may eventually step forward.