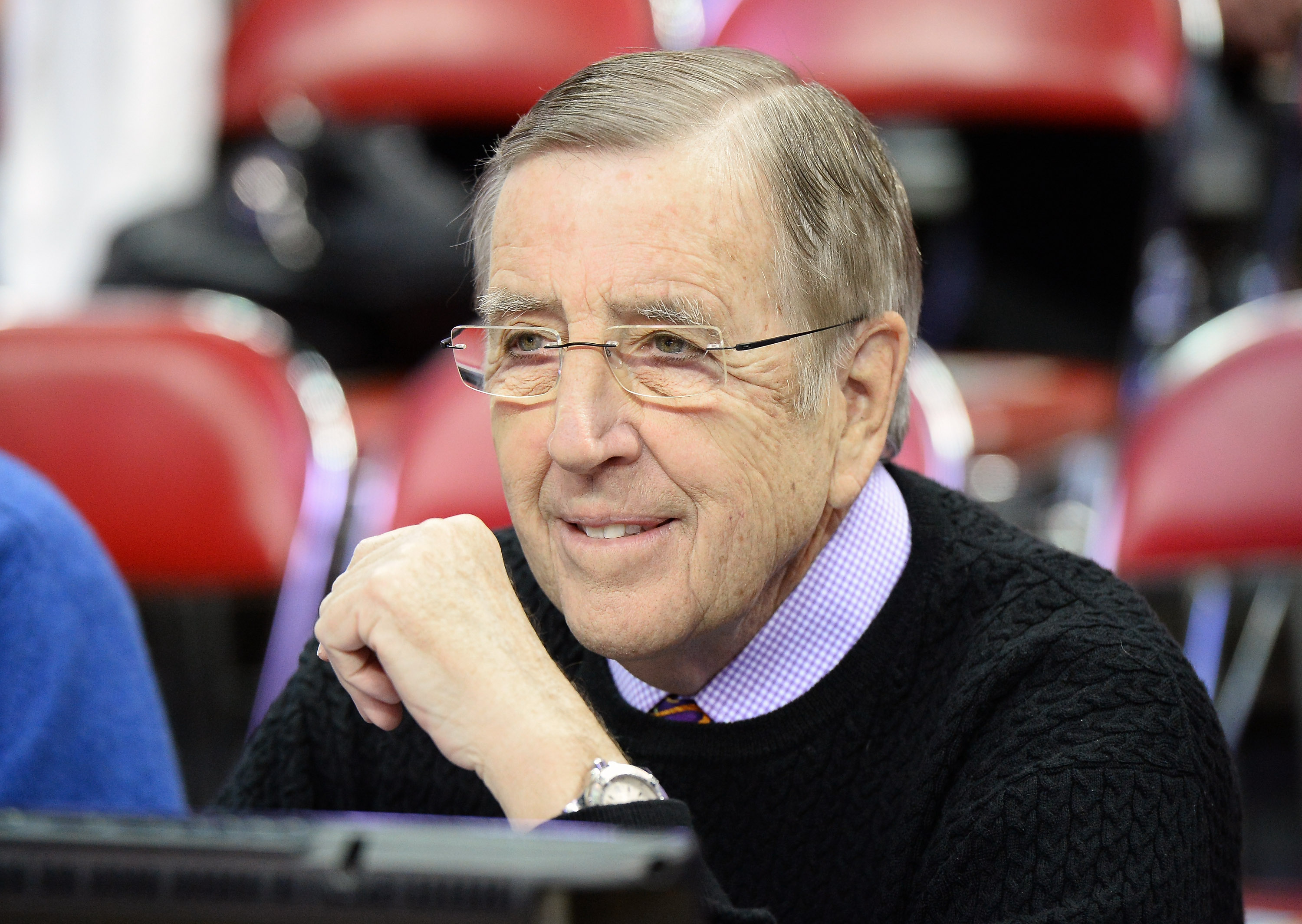 Brent Musburger announced his retirement today.
At one time, Musburger was at the top of the heap of sports broadcasters, but time has a way of passing sportscasters by, sometimes with embarrassing results.
Musburger has had a few of those, most recently his performance calling the Sugar Bowl when he appeared to minimize Oklahoma football player Joe Mixon's punching of a student in an Oklahoma fast-food joint.
Mixon was suspended for a year by the team and the incident became a flashpoint for the daily divisions of politics, sports, and race.
Musburger waded into it during the broadcast, not hearing what should have been a voice in his head. And not paying attention to the Auburn fans chanting, "he hits women."
That was enough for USA Today's Christine Brennan to write that it was time for Musburger to sign off.
There was no mention of Molitor — how she's doing, if she's okay, what her own career might be like. There was no tirade against the scourge of violence against women. There was no discussion of whether Mixon should even have been on the field in our post-Ray Rice world.

No, it was all football, all boys will be boys, all business as usual. The man who used to know exactly the right thing to say at the right time was embarrassingly out of his element on this one. After hours of preparation, the 77-year-old Musburger was still so unprepared that he addressed a vital 21st century issue the only way he could, with a 1950s answer.

There was only one thing to think at that moment. Brent, it's time to go.
"Musburger had no time for you people out there who care about violence against women," she wrote. "Second down and 9."
A day after Musburger's comments, his employer — ESPN — said his comments should have included the impact of the incident on the woman.
Today, the network said the incident had nothing to do with his decision to retire.
Musburger was no stranger to controversy.
In 1968, when Tommie Smith and John Carlos raised their fists on the medal stand at the Mexico City Olympics, Musburger called them "black-skinned stormtroopers."
Carlos never forgot it.
"We are talking about someone who compared us to Nazis," he said in a 2012 interview. "Think about that. Here we are standing up to apartheid and to a man in Avery Brundage who delivered the Olympics to Hitler's Germany. And here's Musburger calling us Nazis. That got around. It followed us. It hurt us. It hurt my wife, my kids. I've never been able to confront him about why he did this. Every time I've been at a function or an event with Brent Musburger and I walk towards him, he heads the other way."
In 2013, Musburger earned scorn when a camera shot showed Katherine Webb, the girlfriend of former Alabama quarterback AJ McCarron during the national championship game.
ESPN apologized the next day.
Verne Lundquist, a classier broadcaster who retired last month at age 76, took a shot at Musburger during a subsequent broadcast.
"Not everyone approved of everything I said," Musburger tells the New York Times. "I understand that. I come from a sportswriting background, and I'm not afraid to take a position on certain things from time to time. But for the most part, I thought people should be coming to a game to escape for three hours and forget about what their individual problems are."
Musburger will retire to Las Vegas and open a sports handicapping business.