Judging by the relative silence in the area, Minnesotans didn't see the meteor that streaked across the upper Midwest sky around 1:30 this morning.
[Update: Former Wyoming Minn., mayor Sheldon Anderson says he saw it around 1:25 travelling east from Zimmerman, Minn.]
Plover, Wis., did.
AWESOME video of early AM #meteor! This video is from Plover, WI. #swiwx #wiwx #mnwx #iawx #miwx pic.twitter.com/Z1sgxzWZ1u

— NWS Milwaukee (@NWSMKX) February 6, 2017
So did Chicago.
Check out this INCREDIBLE video of the #meteor this morning as viewed from a Lisle, IL police car dash cam! Thanks to Lisle PD for sharing! pic.twitter.com/uYELKkBxRO

— NWS Chicago (@NWSChicago) February 6, 2017
A camera atop a building at the University of Wisconsin in Madison also captured the meteor.
It cast a lovely glow on Oshkosh.
The American Meteor Society says it's received almost 200 reports of sightings as of this morning.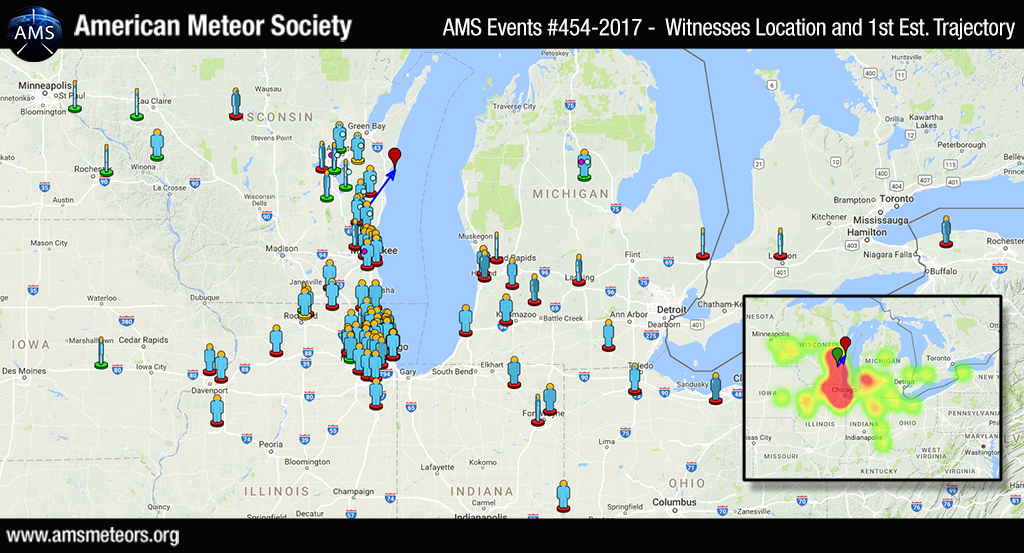 It said the meteor travelled southwest to northeast.