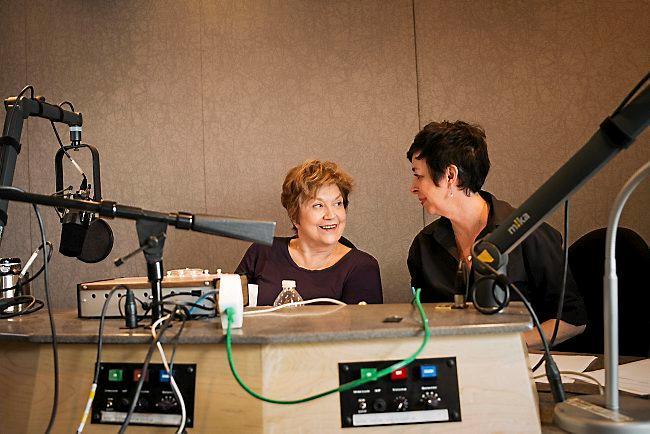 I've never been to Lynne Rossetto Kasper's house for dinner, and I've only met her a handful of times in the 21 years she's hosted American Public Media's Splendid Table, but that was enough to know that she was the real deal — the personality you heard on the radio was the real-life person when the microphone was off.
She's also one of us, a St. Paul resident making good on a national stage.
But, she's retiring, she announced yesterday.
For over 50 years, curiosity and outright obsessiveness have led Lynne Rossetto Kasper down many different paths to explore food, and she has spent the last 21 of those years delighting audiences as host and guiding light of The Splendid Table. Lynne's inquisitive spirit is now leading her to explore new paths, and we are sad to share that she will be retiring from The Splendid Table at the end of 2017. You'll continue to hear Lynne's voice along with our many contributors and guests until her full retirement at end of the year. The Splendid Table team will miss Lynne dearly, especially her laughter, curiosity, and kindness, and we can't wait to hear what new adventures await her.
Francis Lam, of New York, gets the gig.
These are bittersweet times for old-timers in the public radio business. What's left of the first generation of worker bees who helped build the public radio system are retiring — Eichten, Keillor, Rosetto Kasper — and the new kids are taking over.
They're younger, hipper, more diverse, and usually not from St. Paul, and they bring an entirely different perspective to a now-mature medium. That's all to the good, of course.
But we'll miss them, particularly since — in the world of radio where signals disappear into space — it doesn't take long before there's little evidence the pioneers were once here. Our lives were significantly enriched by the fact they walked among us.
Lam's first broadcast as host will be Friday March 10.