What do you do if you get on a New York subway train and finding swastikas and hate messages scrawled everywhere?
In a post on Facebook on Saturday, Gregory Locke, an attorney, said you look uncomfortably at each other, and then get to work.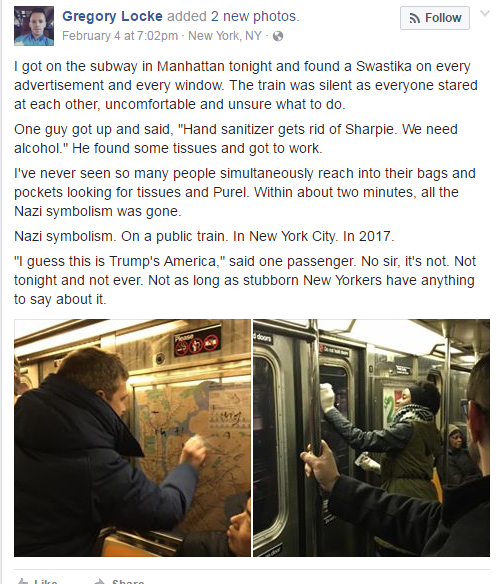 "The woman across the car saw me looking at the graffiti, asked me if I could do something and offered a tissue. That's when it clicked that sanitizer would work," Jared Nied, a chef at a Manhattan restaurant, tells CNN.
By the way — in case you need it at some point — a dry-ink marker will quickly remove Sharpie marker ink.