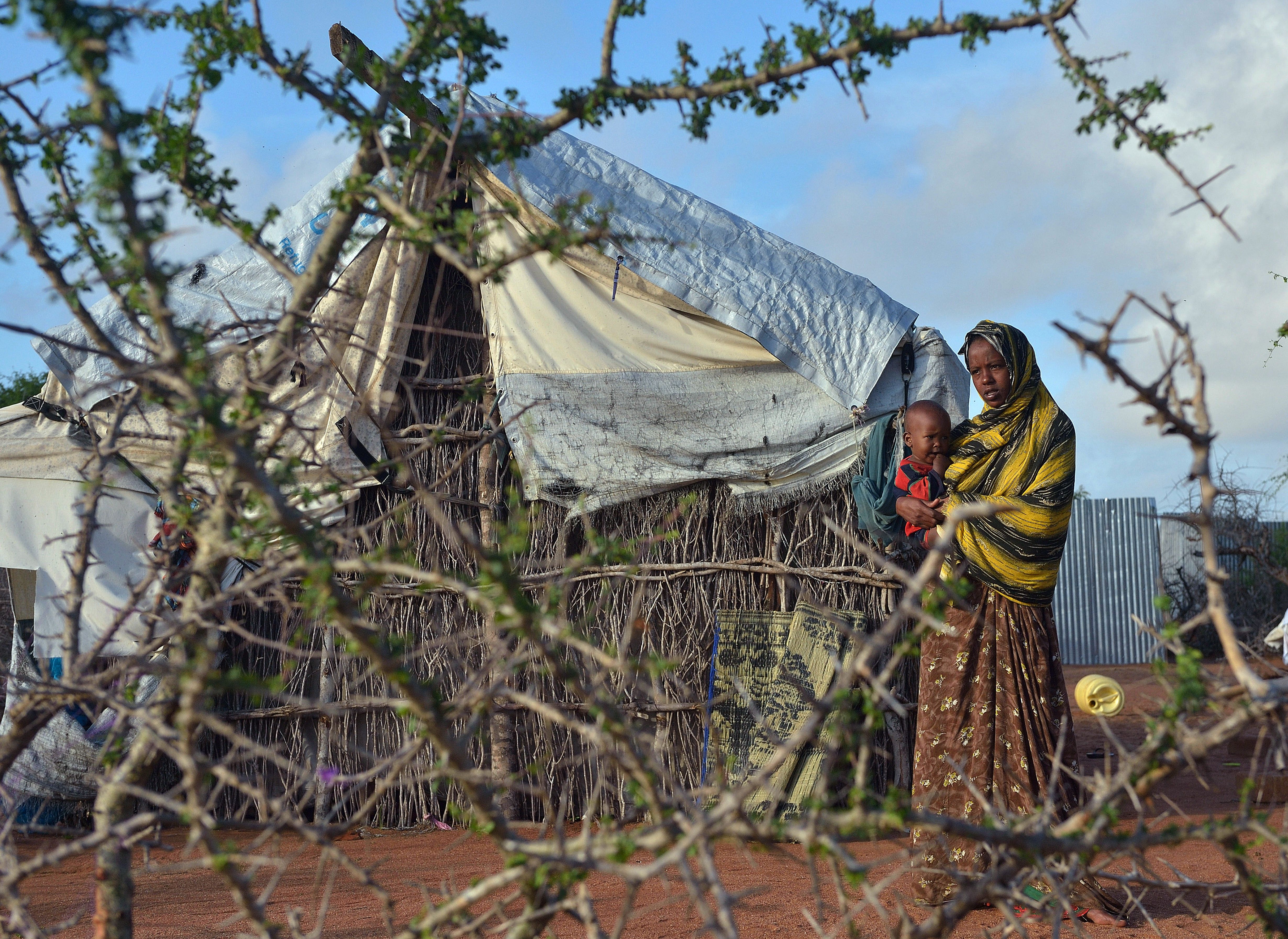 At a refugee camp in Kenya, hundreds of Somali refugees are doing what they've become accustomed to: waiting. They've been "rigorously screened by US and UN officials," The Guardian reports. And they've already waited between seven and 10 years for their resettlement in the United States.
"I was always dreaming to be American because during our cultural orientation class, we heard that in America that all people are the same with equal rights whether you are Muslim, Christian or Jew or others. I heard that there is neither discrimination nor racism – if you are black or white you have equal rights in America," Muhumad Yusuf Dhaqane, 37, told a reporter.
"How can I go back to that refugee camp? I gave out my mattress, my sheets and all my belongings to other people there. Even I sold my small shelter which was sticks and iron sheets so where will I live? Donald Trump killed me for good. He killed my dream and my future"
What will happen to them under the executive order from President Donald Trump?
They may end up back in Somalia because Kenyan authorities have pledged to shut the Dadaab camp later this year, The Guardian says.
"Many of them will have no choice but either to move further afield into Africa or to go back to their country," says University of Minnesota professor Dr. Abdi Samatar, interviewed today on the NPR broadcast "Here & Now."
He calls Somalia "an orphan of the Cold War."
"If you look back at it, the United States, much like Iraq and Afghanistan, is politically and morally implicated in the disaster that is that country, and we owe them at least some modicum of support so they can put their country back together," he says.
"One of the ways we can support those refugees to go back to their country, is to provide the kind of resources so that the regime in Mogadishu, which is incredibly corrupt and which we have supported, gets its house in order and the international community puts resources into developing Somali security forces and replaces the Kenyans. They will drive al-Shabaab into the sea."
The professor says the Trump administration "is using a jackhammer to get something small on the planet."
"The vast majority of Somalis — over 99% of those who come here as refugees — are doing well, are superb citizens, support neighbors, stay out of crime, so to be penalized is exactly what this country has come away from. It's against the values of the country and the Constitution of the United States," he said.