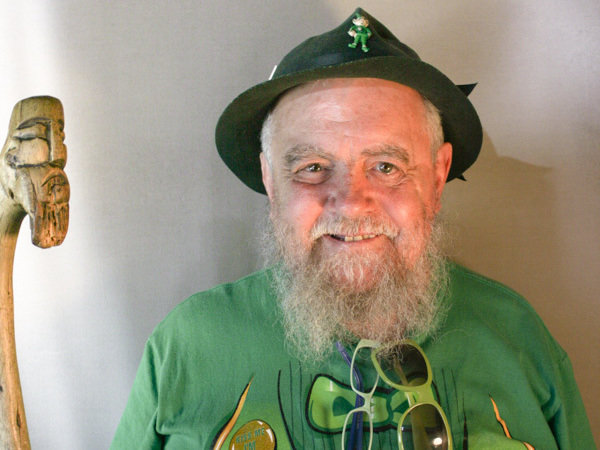 StoryCorps' Friday morning episode today provides some great advice: If you want results, dress like a leprechaun.
Until his death in 2012, Jess Buzzutto did.
He was a short man with a beard and looked like a leprechaun. He probably didn't intend a sociological experiment, but his experience gave us one to think about: We react to how people look.
"Every couple of years I'll go out without a hat and I'll dig way down in the bottom of my closet and find something that isn't green and wear it out just to see the different reactions from people," Buzzutto said. "All of a sudden people don't want to meet your eye, don't want to talk to you, because I'm so small that they're afraid that they're going to insult me if I catch them looking at me."
Behold, the power of the leprechaun:

Buzzutto provided one other important life lesson: don't take things too seriously.