The Moorhead Police Department is getting a really good view of the people who are likely to kill you — like this person.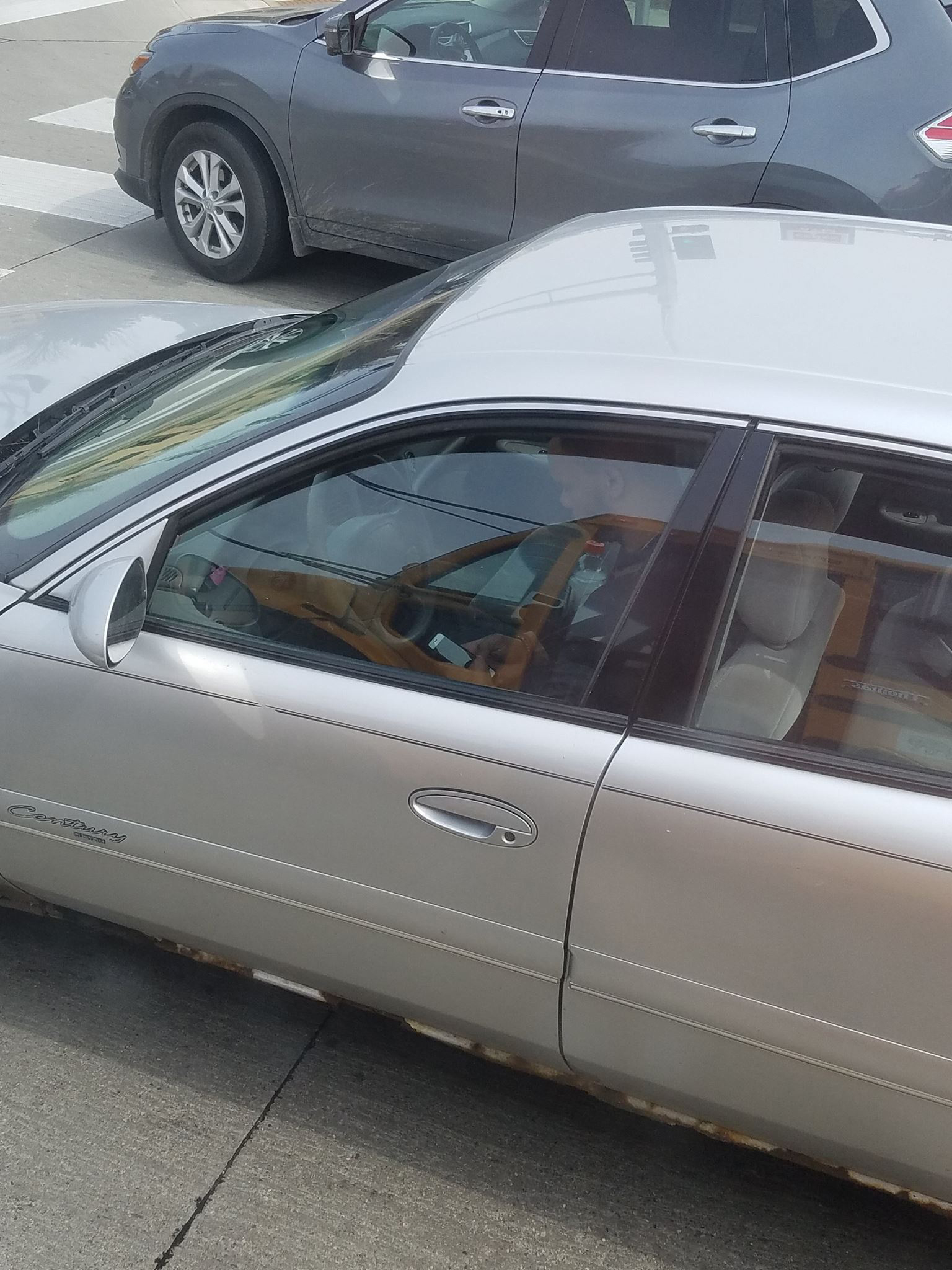 The officers are riding school buses as part of the crackdown on distracted drivers.
At a red light on Wednesday, officers looked out and saw not one, not two, not three, but four different drivers taking the opportunity to do a little texting.
They stopped a driver with no seat belt, and, as it turns out, no license. An hour later, they stopped him again for the same thing. A woman was balancing texting with eating her sandwich.
And the same thing happened on Thursday when they cited a driver for texting, and then caught him texting again an hour later.
The idea is to cut down on the number of people who whiz by stopped school buses with crossing arms deployed.
On Thursday, they stopped 64 vehicles after the officers on the bus (there were no students) radioed their partners in police cars.
"In a second case, a male who was cited yesterday shared that his girlfriend was cited the day before for the same offense by our enforcement wave while driving the same car," the department reports on its Facebook page. "At least two vehicles were witnessed going into the oncoming traffic lanes while the drivers were texting."
The department pleaded with people to put down the phone, but why should they? Public safety committee members at the Capitol have telegraphed that they don't consider it a significant problem worth addressing.
Legislation to ban drivers from using hand-held devices altogether is going nowhere and is likely dead for the session.
"Even in the documents that were handed out, there is no clear, hard evidence that it reduces death or injures," Rep. Tony Cornish told the Star Tribune earlier this month.
He said no one in his district is clamoring for the bill. But Cornish, who chairs the House Public Safety Committee, also didn't give the measure a hearing.
"The only ones that really urged me was the author or someone from one of these coalitions," he said.