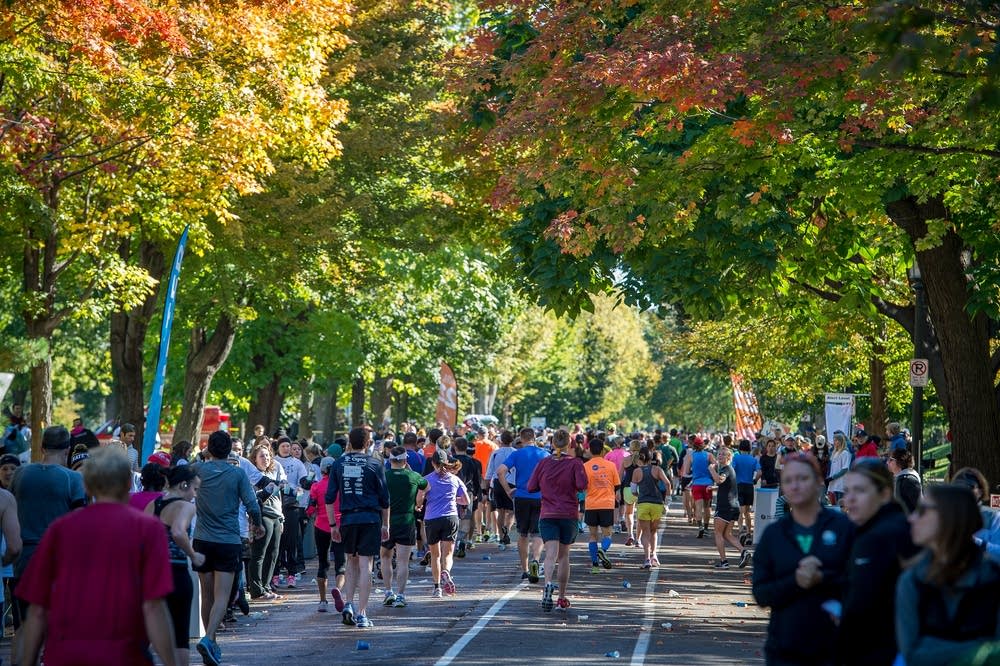 New research says marathons can kill you and it's not talking about people who run in them.
Days before the Boston Marathon, WBUR reports that when authorities close roads to accommodate runners, it increases the likelihood that people suffering heart attacks will die.
Dr. Anupam Jena, of Harvard Medical School, looked at 11 major U.S. marathons — the Twin Cities Marathon included — and a decade's worth of heart attacks for Medicare patients. He found that on marathon days, the mortality rate increased by about 15 percent.
This is not about runners collapsing on the course. The average heart patient in this study was 77 and had numerous chronic ailments. And it wasn't that hospitals were 15 percent busier or understaffed. What study authors did find was an increase in the time it took a patient to get to the hospital. An average ambulance trip before noon on race day was more than 16 minutes — 32 percent longer than on non-race days.

"This is almost a diagnosis of exclusion," Jena said. "We concluded from those findings that the most likely explanation is that there are road closings and delays in care that affect people on marathon days."

Jena suspects even longer delays for someone who tries to get a loved one to an emergency room on marathon day in their own car. And he says similar life-threatening delays in care probably occur during other events when major roads are closed — such as July 4th, parades and championship sporting events.
Jena found that on race days, ambulances needed an average of four minutes more to get their patients to the emergency room.
"If you're going to have a big street fair, you don't just need to plan for the people at the fair," Dr. Howard Mell, a spokesman for the American College of Emergency Physicians, advised.