Let's end the week with one more item from the "Ain't Science Great?" folder: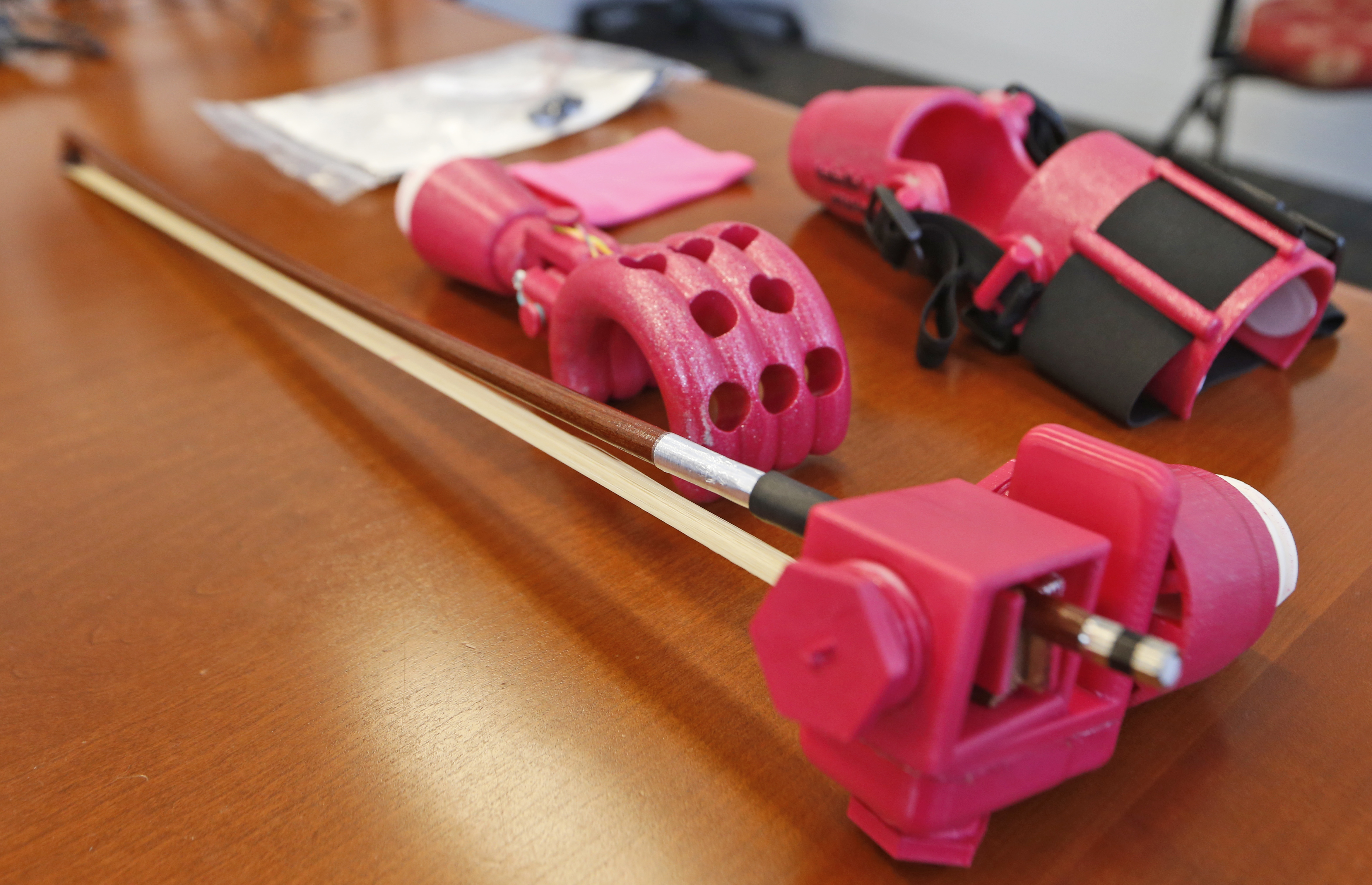 Isabella Nicola Cabrera wants to play the violin. That's difficult when you're born with no left hand and a severely deformed forearm.
A music teacher at her school had tried to build her a jury-rigged prosthetic, but it was never going to allow her to do what a violinist really needs to do.
So it's a good thing that the first project idea that a group of students at George Mason University needed in order to graduate failed.
Isabella's arm became their Plan B.
The biomedical students — Abdul Gouda, Mona Elkholy, Ella Novoselsky, Racha Salha and Yasser Alhindi — worked with George Mason music professor Elizabeth Admass, who gave them guidance on what Isabella would need to play the violin with some finesse, the Associated Press reported. They tried several designs before settling on one, which they made with a 3D printer.
On Thursday, it was time for their final exam.
The students gave her one bonus gift: A plug-in adaptor that will allow her to hold the handlebars on a bike.
"I feel very blessed that I have this amazing group of people," Isabella said.