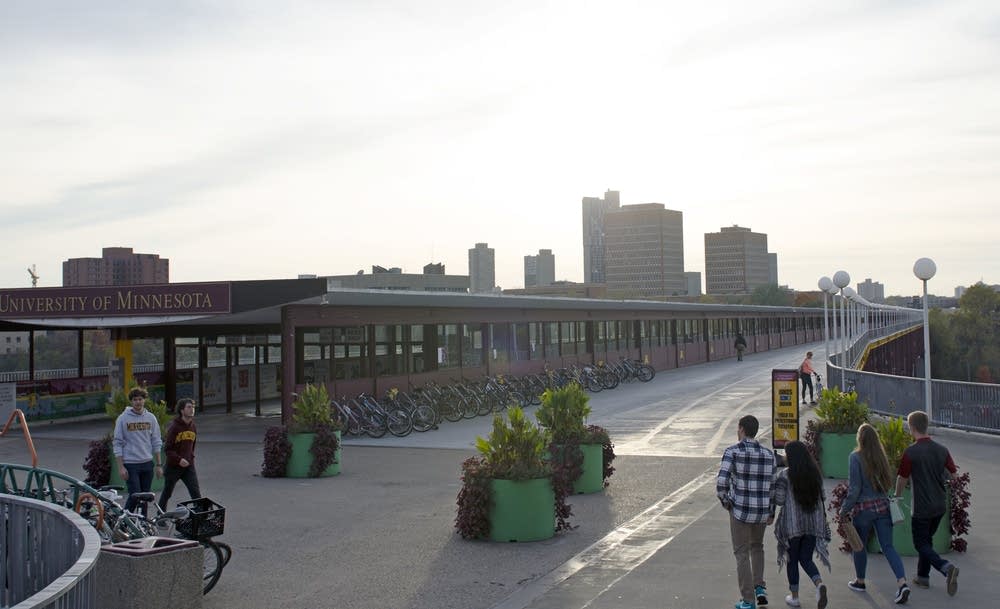 It's hard to imagine a more difficult and stressful job than being a security monitor on the University of Minnesota campus, charged with keeping people from jumping off the Washington Avenue bridge.
Minnesota Daily today looks at the life of the monitors, who are usually students, and — in this case — students who don't want their names used because they're not authorized to speak to the media.
Even students who've never experienced the task of talking down a fellow student say it's the most difficult part of the job. Just the possibility that they might be the difference between someone jumping or deciding stay alive is a tough burden to lay on young people.
The monitor said they have responded to two students showing warning signs, but neither was considering self-harm. They said it is common for monitors to find students in crisis.

They said monitors do not discuss these encounters with each other in detail to maintain confidentiality.

Monitors get two-part training on "how to handle" distressed students on the bridge and "how to know it's not your fault" if they cannot dissuade the student, they said.

"You look to either side to see if anyone is standing there, hesitating or looking sad," they said.

If they see such a student, they approach them and start a conversation to assess the situation.

Security monitors patrol or monitor the bridge all hours of the night in one-hour shifts. During extreme winter weather, they can watch the bridge from a nearby building instead of walking it.

Monitors can also opt out of street shifts and bridge patrol. Additionally, they may be called from bridge patrol to escort students through the 624-WALK program.
The campus has 152 student monitors, but only 52 police officers.
A university psychology professor says the school should consider adjusting the training and procedures to allow the monitors to reduce their own stress.
"There are concerns about them being adequately trained and supervised so that they can help but also have minimal harm to self," Bonnie Klimes-Dougan said.