Here's your daily dose of sweetness:
In Springfield, Mass., Bob Charland, 44, is dying. He's a mechanic with a neurodegenerative brain disease.
He wanted to be close to his daughter when she was growing up so he did all the things a lot of dads do — leading a Girl Scout troop, coaching softball etc.
She grew out of a lot of those activities but he kept wanting to work with kids. So he taught shop at a school for the deaf and a few years ago started fixing up bikes and giving them to kids who needed them.
On Easter morning, he and the local police dropped off a dozen bikes to a neighborhood in need.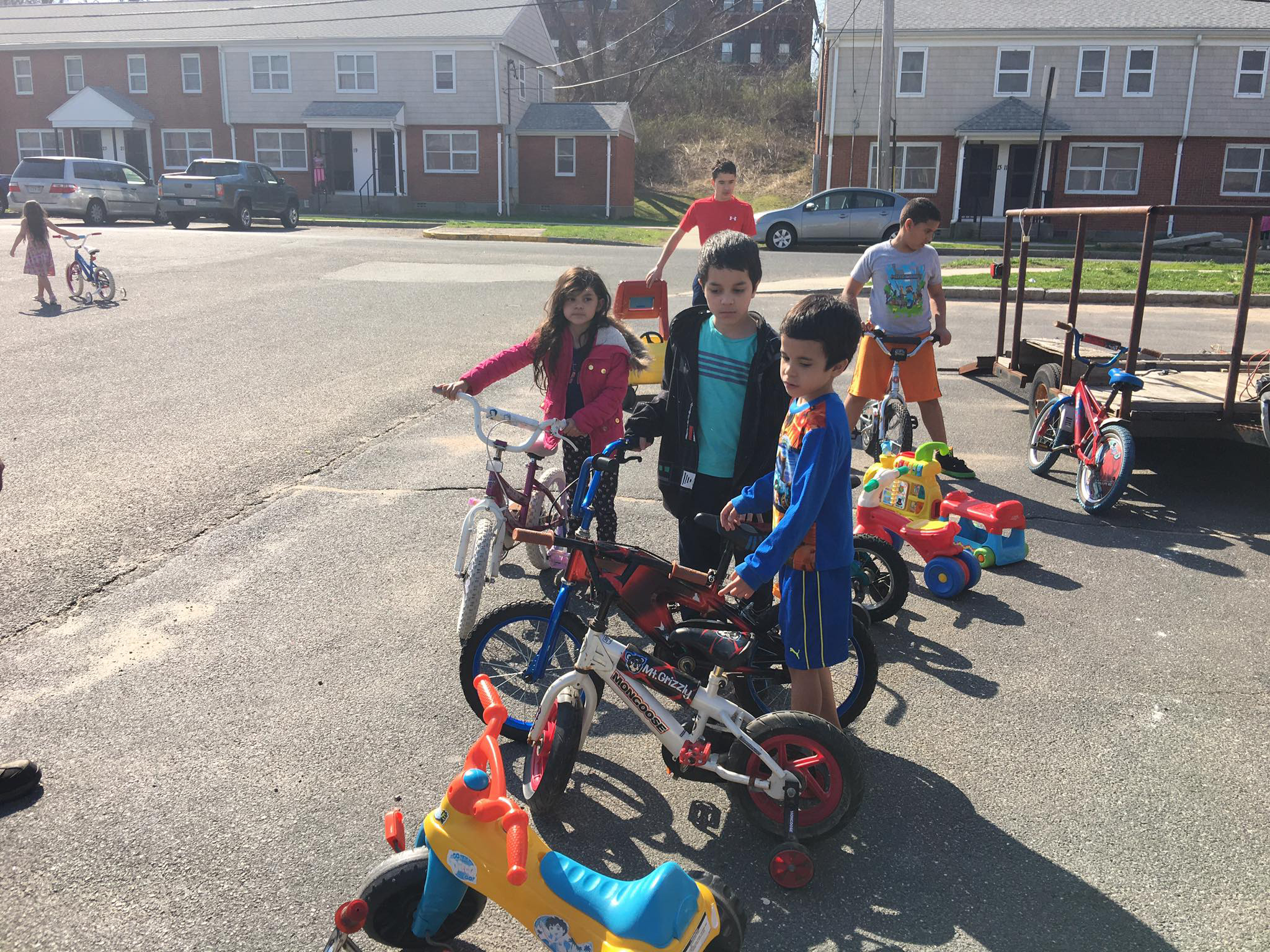 About that diagnosis:
"At that moment I was almost to the point I was just going to give up, but there were people still calling for bikes," he tells a Boston TV station.
"The feeling I get after I get done with a bike and give it to a kid or I get a note back, it's well worth the time. I'm going to keep doing this as long as I physically can yes," he said.
He's trying to set up a non-profit corporation to take on the task of fixing up old bikes after he's gone.