When reporter Sasha Aslanian marked the 20th anniversary of the Americans with Disabilities Act in 2010, a few photographs from then-MPR News photographer Jeffrey Thompson were the kind of pictures you can stare at for a long time. They showed a sister's love while also telling the story of the success of the ADA.
See for yourself.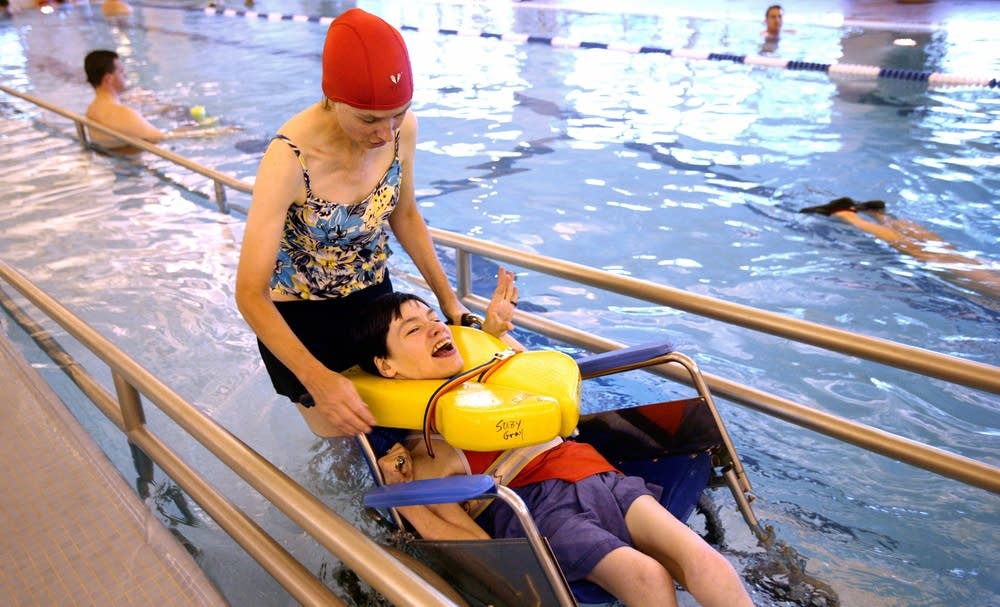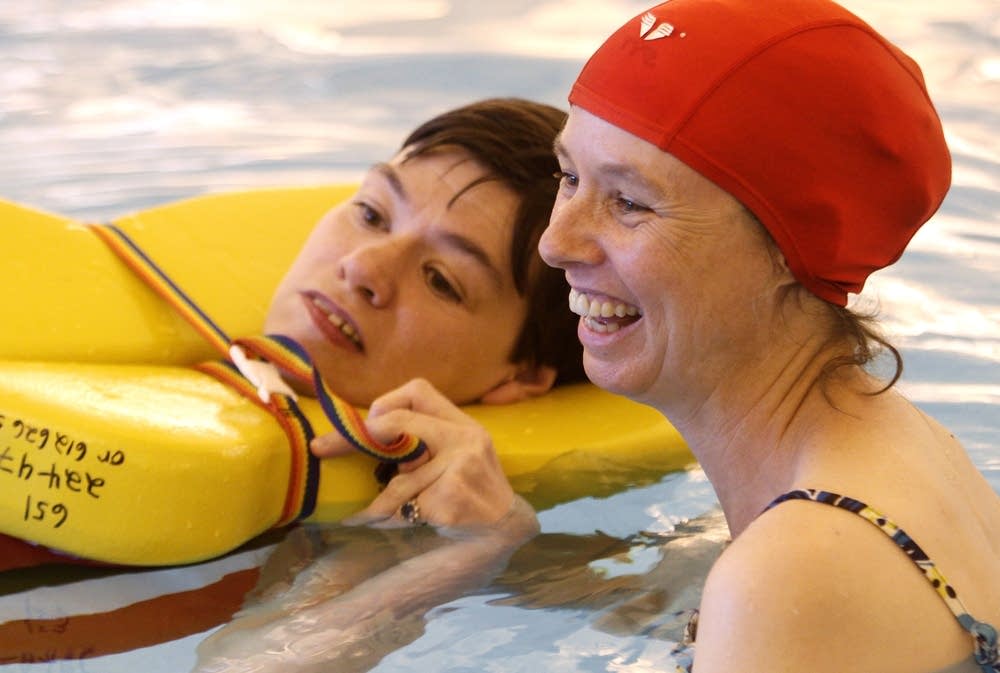 Every Thursday, Sherry Gray took her sister, Suzy, swimming at the Courage Center in Stillwater.
Suzy grew up in an institution from age 3. She didn't come out for 40 years, when the ADA made it possible.
"It's the idea that if you open a door and say 'This person can take the train. This person needs to go to work. This person can eat in restaurant,'" said Gray, who says she was told when she was younger not to get too attached to her sister. "You have an idea that this person is fully a part of community, this person is someone that we value, that we care about."
"I grew up thinking, 'My sister is a stupid person, my sister's not fully human, she should live in an institution until she dies and that the best we can do is make her comfortable until she dies,' " Gray said.
The Americans with Disabilities Act didn't just make it easier for people with disabilities to move around. It literally changed the way we think about the worth of people. It allowed sisters to be together as sisters.
Aslanian reports today that Suzy died last week.
Here's her obituary:
Suzy Gray, who had beautiful brown eyes, an endless variety of smiles, and the best taste in movies, was a well-known personality in social circles that mattered to her. Her penchant for playing tricks on new friends and eating sweets before meals was legendary.

Suzy was born 8 pm May 1, 1961 in Indianapolis, Indiana and died 10:45 pm April 26, 2017 at home in Newport, Minnesota. She requests that you have fun with your friends and family and recommends brunch at the North Pole Café, cakes at Café Latte, all cafeterias, good care at Phoenix Residence and Lifeworks, fun at True Friends camps, massages from No Knots and health care at Gillette.

A community of smart and loving people survives her. Suzy's life will be celebrated at Newport Lutheran Church May 4, 2017 11 am.