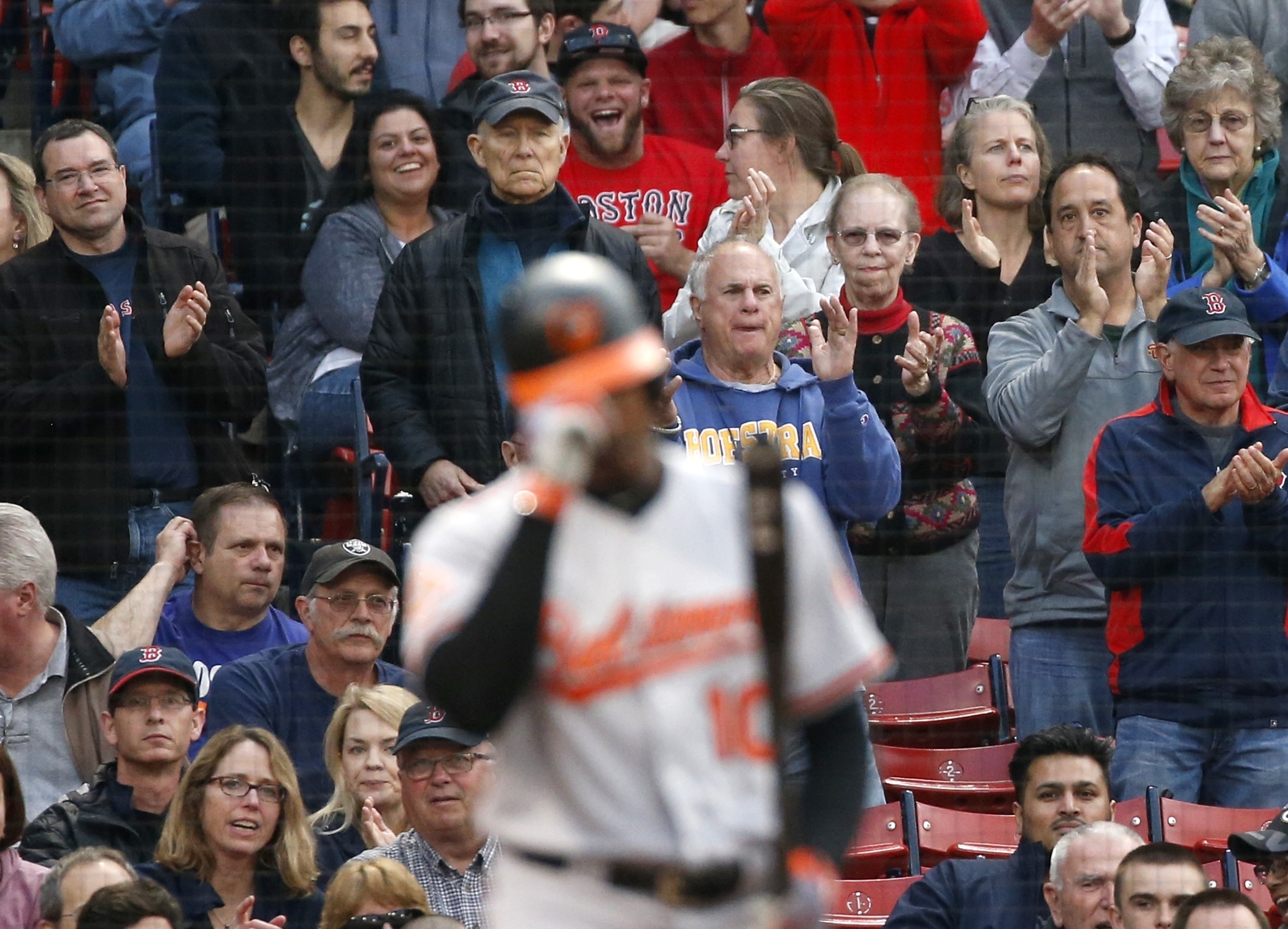 It doesn't erase the stain of the city's racist reputation, but Boston Red Sox fans did what they could last night to apologize to a black player who was subject to racist taunts the night before.
In the short term, sometimes all you can do is clap your hands.
The number of people who sat with their arms folded also tells a story.
Related: Stop pretending Boston is something it's not (Boston Globe)