Graham Day turned 8 on Sunday and his parents did what parents of 8-year-olds often do when kids turn 8: They planned a party, sent out invitations, and then baked and stocked-up on food.
Nobody showed up, the Dallas Morning News reports.
Nobody.
It's not the first time. It happened when he turned 6, too.
"This always happens," the devastated boy told his mother.
"He said it in the most broken voice I've ever heard," Day said. "It happened once before, but this time something snapped in me and it was like no, this is not happening to him again."
So she turned to social media, posting on Nextdoor:
"I think I'm posting this out of utter emotional distress … but I need to ask if anyone wants to come to an 8 yr old boys birthday party to show him that he's loved and valued as a person," she wrote. "NO gifts are required other than the gift of friendship."
Nobody showed up.
So mom drove to the police department and asked if an officer might swing by because the young man wants to be a cop someday.
The entire shift showed up.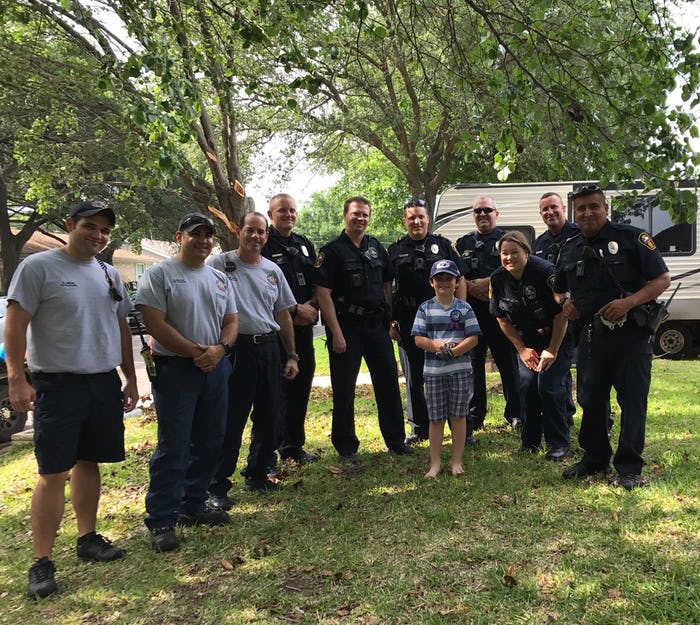 Then the fire department arrived.
And then some neighbors.
Jennifer Day said her son forgot — at least for a time — that his friends never showed.
"Something like this, it literally guts you as a parent because you can't fix it, at least in that moment," she told the paper, perfectly describing what they never tell you about being a parent.