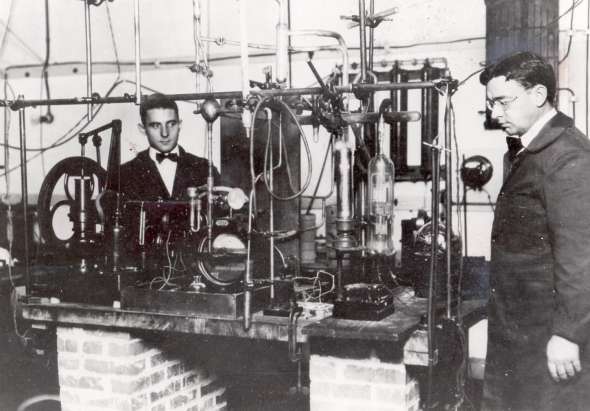 You've probably heard that Minnesota Public Radio is celebrating 50 years, an impressive feat in local broadcasting.
But 100 is twice as impressive, and to the east of us, Wisconsin Public Radio is celebrating too.
Commercial broadcasting didn't start until 1920, but the University of Wisconsin was experimenting with wireless transmission and in December 1916, 9XM went on the air.
It was only fitting that the station's format was a weather forecast, which farmers in these parts formerly received by mail — mail!
University of Wisconsin physicist Earle Terry and his students built the radio, with the idea of sending information in dots and dashes.
Not everyone in Wisconsin's farm towns had radios, however, so people were encouraged to transcribe the code and share it with other townsfolk. Back in the day, local radio was the glue that held a community together.
In 1917, the station broadcast audio and code, and expanded to include farm reports.
Here's a fine piece from Saturday's Weekend Edition commemorating Wisconsin Public Radio.
WPR gave the country a shove into the future. That's a heck of a legacy.