I suppose this image in the Star Tribune's Metro section today was supposed to show us the sheer force of the wind during yesterday's storms.
Instead, it makes me wonder what you people were thinking?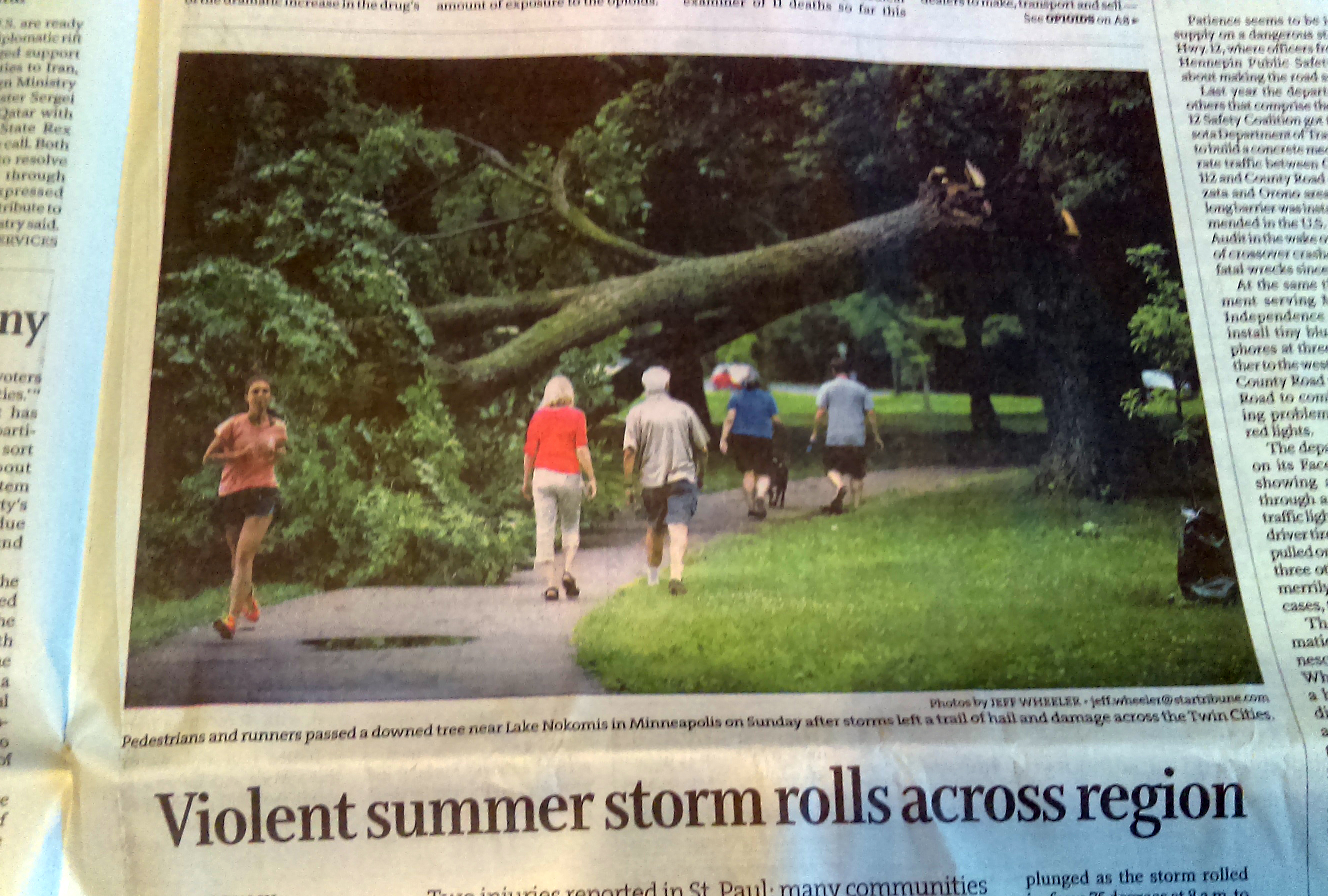 Granted, it's not like mowing the lawn next to a tornado, but what are you people around Lake Nokomis thinking?