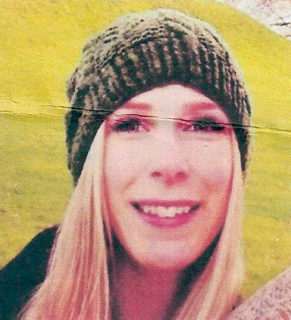 Christine Archibald died in her fiance's arms in last week's attack on London Bridge and because of that, some niceness is spreading.
The 30-year-old social worker moved from Calgary to Europe to be with her fiance, Tyler Ferguson.
"Chrissy was a bright light to many, and her generosity, kind spirit and huge heart for her work in responding to issues of addictions and homelessness at the centre inspired us all," the Calgary Alpha House said in a Facebook post.
Today her family, showing tremendous grace, recommended people start volunteering in her name.
The full statement from the family of Christine Archibald, the Canadian killed in London attack. She's sparking hashtag #ChrissySentMe pic.twitter.com/UuNDcEWepY

— The Canadian Press (@CdnPress) June 5, 2017
The Twitterverse took it from there, creating the hashtag "#ChrissySentMe".
Just donated to Kingston Interval House. #chrissysentme

— Tracey Corrigan (@traceycorrigan) June 5, 2017
I will be donating clothes to both men and womens shelters in #reginask to honour Christine Archibald of BC #chrissysentme #LondonBrige

— Alycha Reda (@RedaAlycha) June 4, 2017
In honour of Chrissy Archibald, I donated $100 to @alphahouseyyc. #chrissysentme #LondonBridgeAttack https://t.co/IfwPAOFEXl pic.twitter.com/fNEyLfOCjV

— Mike Morrison (@mikesbloggity) June 5, 2017
applied to be a foster parent today #Chrissysentme this young ladies life and death has touched me. RIP Chrissy IM sorry

— Juanita McMahon (@LocalJobs4_u) June 5, 2017
I'm donating to @EVHospice also volunteering my hrs at a local nursing home as time is the most predacious gift you can give #chrissysentme https://t.co/2GJtIIdYuK

— Miss Blueskies ☀️ (@nikki2777) June 5, 2017
I just donated to @MDFoodBank to help end hunger in Maryland https://t.co/ao2i1o4yWj #ChrissySentMe

— … (@clochary) June 5, 2017