The Mark Zuckerberg "I'm not running for president (although I am)" tour rolled into Minneapolis last night, according to the Facebook founder's Facebook page.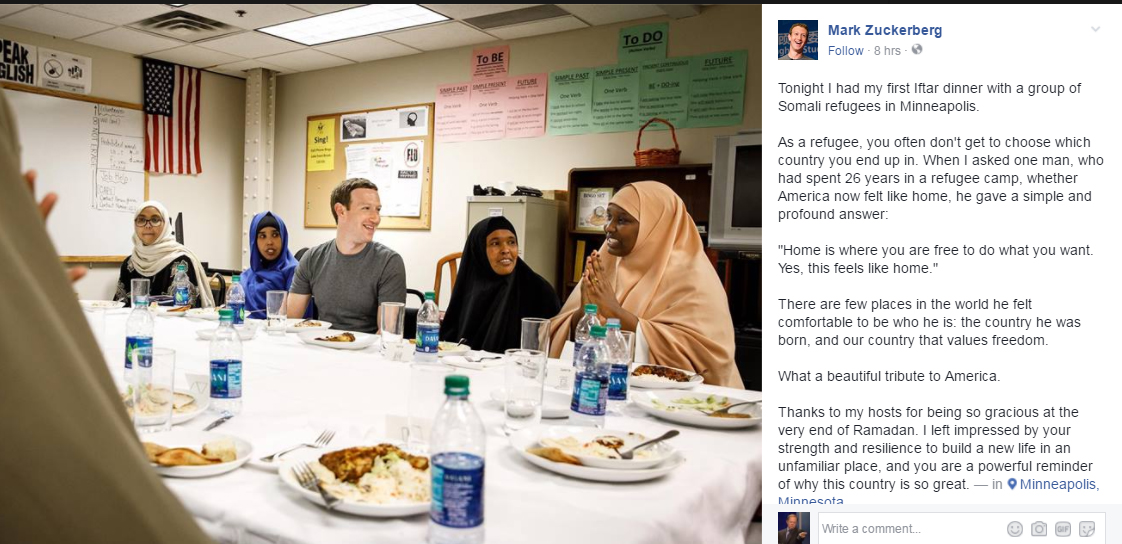 Most people who are running for president usually declare at this time of the campaign cycle that they're not. And we dutifully report that they say they're not, forcing you to choose between what they say and your lying eyes.
(Cough) Amy Klobuchar. Mark Zuckerberg. Tim Pawlenty.
It's one of the reasons we're big fans of the NPR Politics podcast crew, which is more willing to declare certain "truths" on a podcast than on the more buttoned-down radio side.
"It is really remarkable that we're talking about this many women are being seriously considered as viable candidates for a major party nomination. It is not just one super-well-known woman who people kind of see as inevitable.This is a whole bunch of newcomer women. This is a big deal and we shouldn't forget that," NPR political reporter Danielle Kurtzleben noted on one of this week's podcast, after mentioning Klobuchar first among the women she sees as presidential candidates.
As for Zuckerberg, host Domenico Montanaro, NPR's political editor, took special note of his visits and Facebook posts. "(He's) posting these very politician-sounding posts like, 'just had a very great visit with a family in Ohio.'"
"Who's not running for president if you're feeding baby cows?" he asked.
(h/t: Paul Tosto)