What's another day in June without a yearbook controversy in the nation's schools?
This time it's Wall High School in New Jersey where student Grant Berardo noticed a difference between the photo he submitted and the one that was printed, according to the Asbury Park Press. His "Trump" sweatshirt was blacked out.
From my perspective, I don't understand the censorship," his father said. "I think it was probably politically motivated. It was inherently offensive to somebody and they made a decision to Photoshop it – and without discussion, which is the worst part."
This wasn't the only censorship.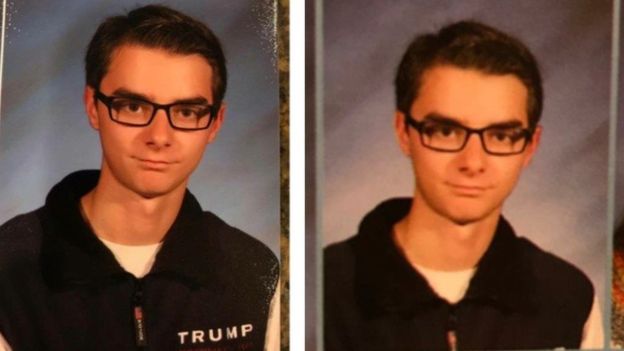 The paper says there are at least three instances of Trump censorship by the yearbook adviser, who has now been suspended.
"What's frustrating to me is that this was the first election he took interest in, but what message did the school send?" Berardo said.