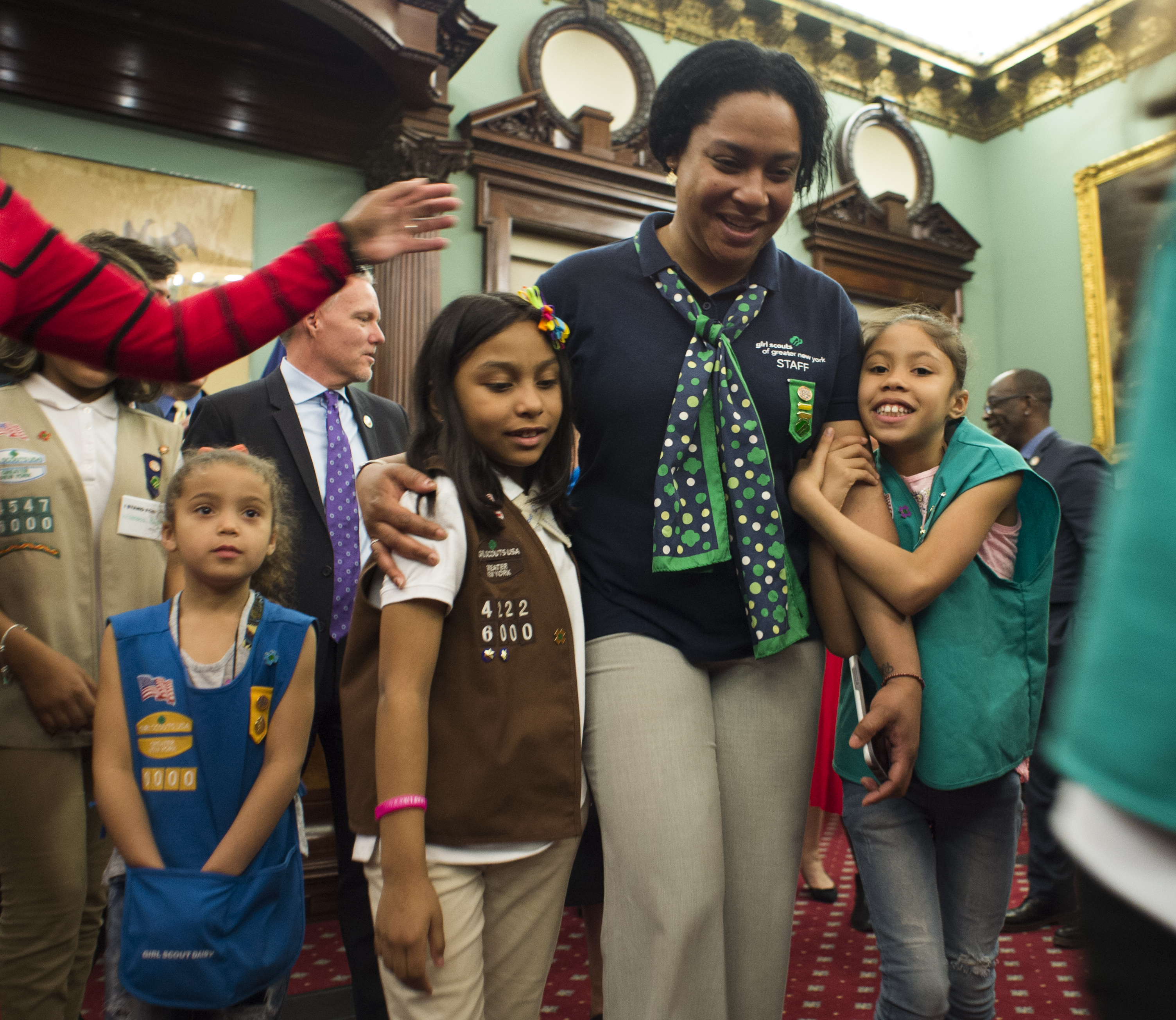 After this week's political rally at the Boy Scout Jamboree, let's give equal time to the Girl Scouts, thanks to the lovely interview Steve Inskeep did on NPR this morning.
Here. The sound of someone making a difference:

There are 28 girls in Troop 6000. They're all homeless. It's the first-ever Girl Scout troop for girls who are homeless, reporter Jacob Pinter reports.
The program has been such a success, New York is going to invest $1.1 million to expand it to include 500 homeless girls.
Is this a heartwarming story of someone pitching in to solve a problem, as Giselle Burgess does. Or is it a sad commentary on America that there are 500 homeless girls in need of a Girl Scout troop?
Almost a year after losing her apartment, she and her family are still homeless. She's looking for somewhere to live, but she says the size of her family still turns off many landlords.

"I used to worry a lot in the beginning," Burgess says. "I became depressed and upset, (until) I began to look at it as, it's not my time to leave the shelter yet."

For as long as she's at the shelter, Burgess wants her Girl Scouts to learn something from her. Some of the things they learn will go toward merit badges. Some won't.

Burgess hopes the scouting experience, and her own example, can teach Troop 6000 that hard times "are just seasons in their lives. And that they will surpass it, and that there's much more out there that they're capable of accomplishing."
There are worse ways to start your day than with faint flicker of hope.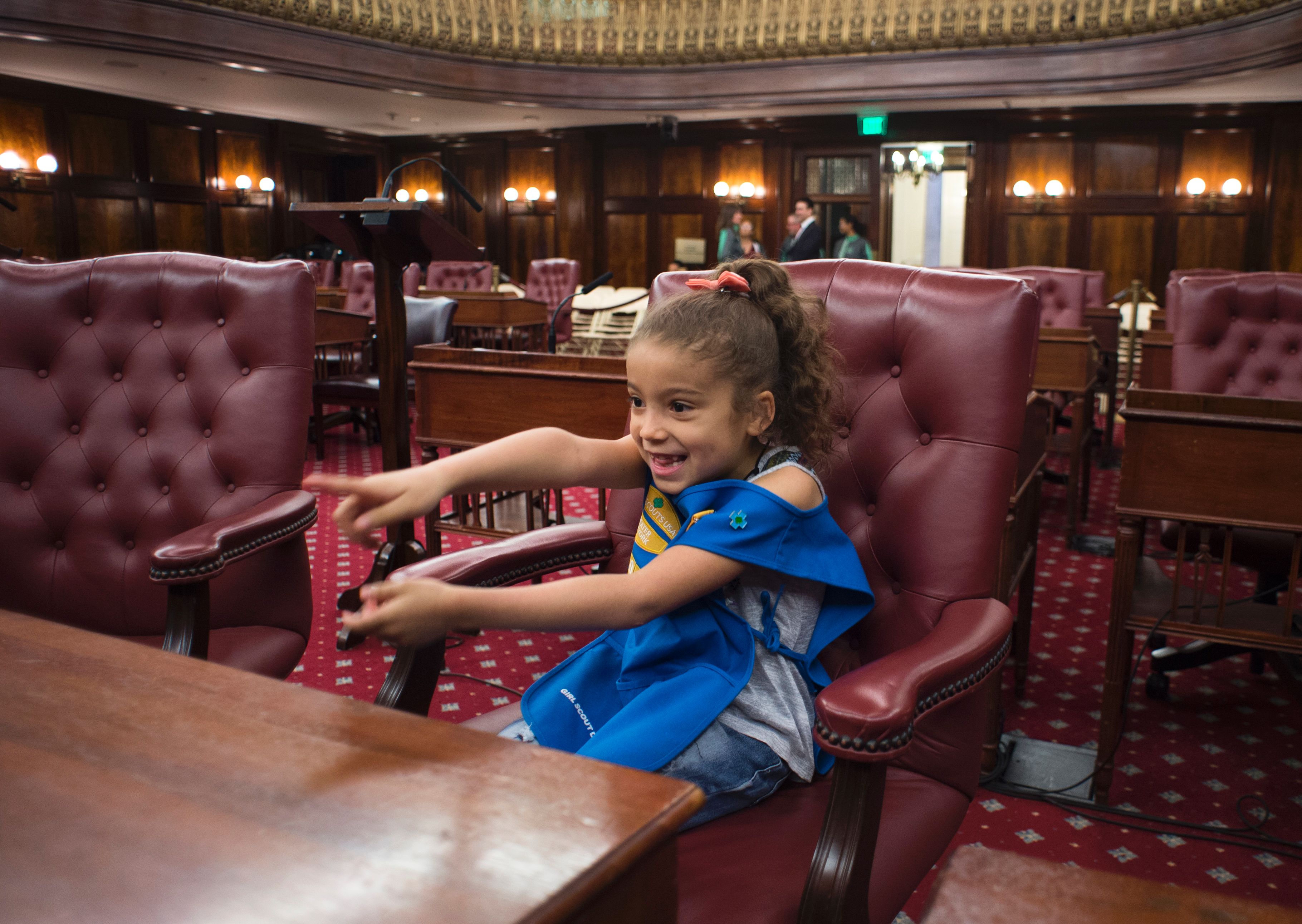 Inskeep's interview comes as the result of a story on the troop in the New York Times earlier this month. It noted that children make up 40 percent of the people in the city's homeless shelters.
"You're really a testament to the compassion of New Yorkers, a testament to the potential of the young people who happen to be homeless on any given night. You have shown us all a way forward," Steven Banks, the commissioner of the city's Department of Social Services, told the girls.
Related: Super Bowl committee gives $50K to Boys & Girls Clubs (St. Cloud Times)