College sports is awash in money but most of it is lavished on men's programs. The women? It's the tin cup, at least for women's hockey.
When a hockey-crazed University of North Dakota shut down the women's hockey program earlier this year, it sent shivers through the country's women's hockey programs. If it can happen there, it can happen anywhere.
Now there are seven teams left in the WCHA: the University of Minnesota, Bemidji State, St. Cloud State, Minnesota State-Mankato, Minnesota-Duluth, Ohio State and Wisconsin. And they're begging to keep the programs. Literally.
The Star Tribune reports the league has set up an online page to take donations to sustain the programs.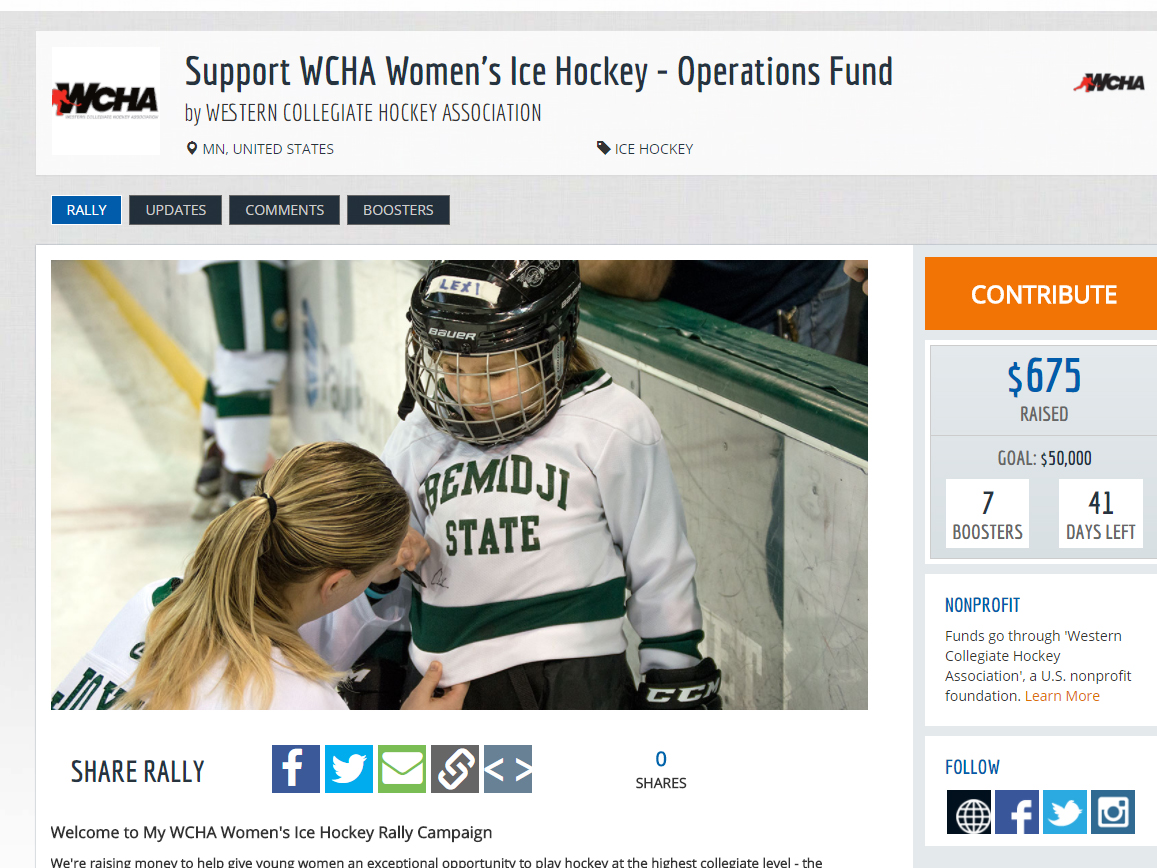 "As schools get less funding, their budgets are tightening. We just want to do everything we can in our power to lessen the burden of what they need to pay us financially," Katie Million, the WCHA Women's League commissioner tells the Star Tribune's Joe Christensen.
The page has a $50,000 goal. So far the league has raised about $700.
WDAY says the league wants to use $50,000 for operations, $25,000 for the Final Face-Off tournament, $25,000 for an awards banquet, $7,500 to reinstate its postgraduate scholarship, and $6,000 to fund the weekly and monthly awards.