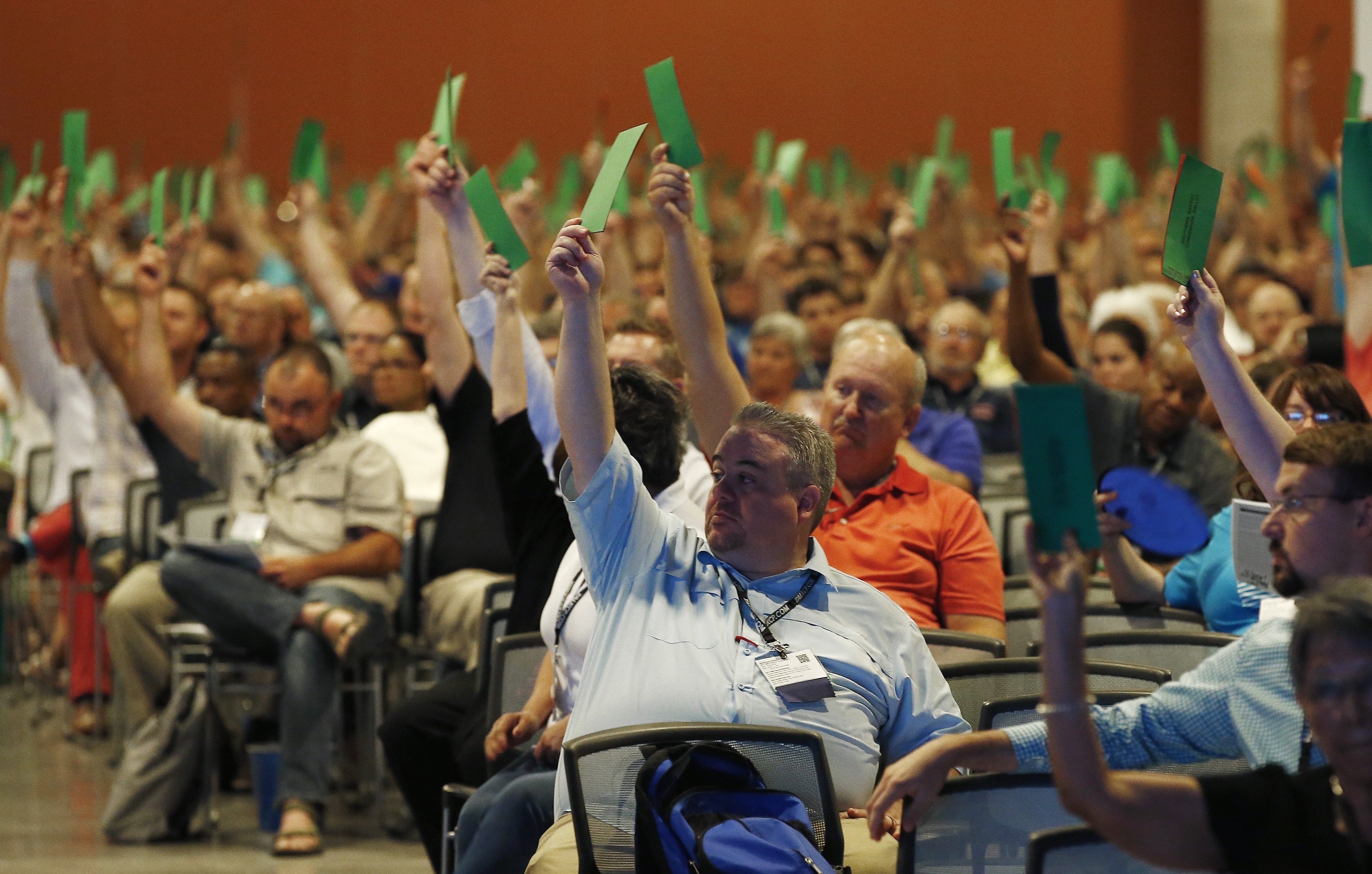 A month ago, a Southern Baptist convention initially refused to pass a resolution condemning racism because its leaders thought the language too strong.
When a watered down resolution was passed a day later, some members — mostly African American members — thought it went too light on white nationalism.
Now, writing in today's New York Times, a black pastor says he's done with the Baptists, renouncing his ordination with the country's largest Protestant body.
"I can no longer be part of an organization that is complicit in the disturbing rise of the so-called alt-right, whose members support the abhorrent policies of Donald Trump and whose troubling racial history and current actions reveal a deep commitment to white supremacy," writes Lawrence Ware, a co-director of the Center for Africana Studies at Oklahoma State University.
But not enough has been done to address the institutional nature of white supremacy in the convention. Many churches are still hostile to the Black Lives Matter movement, and even more were silent during the rise of Mr. Trump and the so-called alt-right. For all of its talk about the love of Jesus Christ, the Southern Baptist Convention's inaction on the issues of racism and homophobia has drowned out its words.

I've discussed my concerns with many other black ministers my age, and virtually all of us have questioned our membership. At least five of them have quietly left the convention over the past year. (To be sure, I will still remain a minister in the Progressive National Baptist Convention, a liberal black Baptist organization, founded in 1961 by the Rev. Dr. Martin Luther King Jr.)

An organization with a history of racism does not change easily, and asking for forgiveness is not tantamount to doing what is needed to eradicate the lingering stain of it. To be sure, seeking to change a broken system from within has merits, and in this age of Trump, we need institutions that can bind us together.
"I love the church," he wrote. "I love black people more."