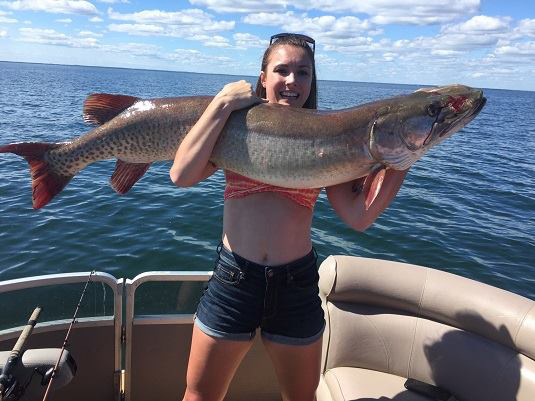 If you want to see sportsmanship on the water, we offer Kelsey Poshusta, 23, of Adams, Minn., who caught this muskie last week on Lake Mille Lacs.
It's probably a state record and who wouldn't take every opportunity to own a record in a state that's fishing crazy like Minnesota?
Kelsey Poshusta.
Her father measured the fish at 57 1/4″. State record, indeed. Except that her family didn't have a scale in the boat that could weigh it, she tells KARE 11.
There was always the option of not releasing it and taking it ashore to confirm her record. But she was more concerned with getting the fish back in the water.
So she released it and watched a state record swim away.